pharmaceutical company
The Open Source Malaria (OSM) project operates along very similar lines to traditional medicinal chemistry projects in that the team is looking for an antimalarial drug candidate suitable for Phase 1 clinical trials. However, the day to day running of the project works quite differently and is probably most clearly defined by the team's commitment to The Six Laws of Open Science... Read More »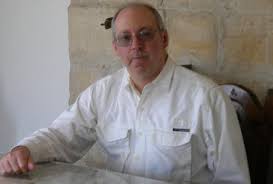 President Obama's nominee to head the [VA] is now Robert A McDonald, former CEO of Procter and Gamble...Yet aside from a single article on the Ring of Fire web site, all news coverage and discussion so far has ignored Mr McDonald's previous experience in health care leadership, but also that his relevant track record ought to raise questions about his fitness for the VA position.
Amy Maxmen | Global Health Now |
December 14, 2015

From inside the van, Nathalie Strub Wourgaft watches the scene unfold in silence. She looks tired, and a little tense. Wourgaft is the medical director of a Geneva-based organization devoted to developing treatments for syndromes that afflict the poor, called the Drugs for Neglected Diseases initiative (DNDi), and she is in Sudan for just 3 days to scope out the setting for a clinical trial that will be the first of its kind. By May, Wourgaft and a Sudanese surgeon, Ahmed Fahal, hope to test a new drug for a potentially lethal, flesh-eating fungal infection called mycetoma...