open source standards
By Simon Phipps | December 29, 2016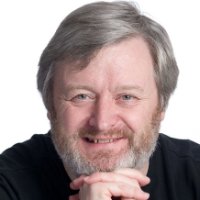 Everything has a season, and as organizations age—communities, charities, companies, churches and more—they face similar diseases of time. These are emergent patterns of failure that arise not from mistakes but from the consequences of earlier success. In open source, we are seeing the same patterns emerge; this should not be a surprise. Some of them are unavoidable. Understanding them helps leaders reduce the risk that will arise and helps identify them when they do. This is by no means a comprehensive list, but we have encountered all of these modes of systemic failure, some of them often...
Press Release | Careset Systems |
October 19, 2016
CareSet Systems today introduced four new dynamic data science products to aid new drug launches. CareSet is the only company that offers 100% of Medicare A, B, and D claims data over six years to guide the introduction of new drugs and currently serves several big pharmaceutical companies with customized data science products derived from Medicare data. "During the last 3 months, our team has spoken with countless people across the pharmaceuticals industry to understand the unmet needs that 100% Medicare claims analysis can address," says CareSet Systems CEO, Laura Shapland.
David Perera | FierceGovernmentIT |
April 4, 2014
The high-profile attention open source adoption within the Veterans Affairs Department received from some now-retired political appointee executives was a spur to action – but also led over the past year to worries that with those executives gone, open source would no longer be a priority. Read More »