open source research
Sarah Anderson Goehrke | 3D Print |
July 27, 2017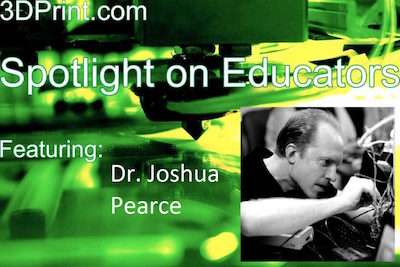 As the global population continues to expand massively, with an estimated 7.5 billion people alive today, sustainability is becoming an ever-more-pressing concern. It takes a lot of energy to support a large and growing population, especially with the living standards seen in the 21st century. In the US, where capitalism looms large, affordability poses another issue as many goods and services carry with them a hefty price tag. At the convergence of a few major areas looking toward the future of sustainability is Dr. Joshua M. Pearce, who has engaged in extensive work with 3D printing, solar power, and open source research as he has headed thorough studies examining these areas and working to educate students and industry alike...
Staff Writer | The Regional News |
October 23, 2013
The latest victory in the Myriad Genetics case in Australia, allowing Myriad Genetics to patent isolated DNA, has sparked new debate over the development of new drugs to treat cancer... Read More »
C. Collins | The OpenClinica Blog |
April 15, 2014
It was a privilege for OpenClinica to help with the "Future of Open Source" survey recently completed by Michael Skok of North Bridge Ventures, Black Duck and Forrester. The survey polled users and other stakeholders across the entire spectrum of OSS.