open source library
Press Release | Amida Technology Solutions |
December 1, 2015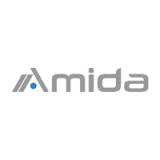 Amida Technology Solutions, a Washington, DC-based open source software development company, announced today the seventh release of its Data Reconciliation Engine, "DRE 2.0." The DRE is an open source platform that collects personal health data from a variety of sources, irrespective of format, and transforms it into an easy-to-use model. The DRE enables business intelligence, predictive analytics, decision support, and care coordination for patients, providers, and insurers...This update puts Amida at the vanguard of the latest standards-based, patient-centered health data interoperability.
Press Release | Auriga |
January 12, 2017
The amount of patient data generated by various medical devices, wearables, and healthcare apps grows every day. However, hospitals can make use of all this information only in case when their devices and software systems communicate via a common protocol. One of such protocols that allow healthcare apps to securely exchange sensitive patient clinical data with each other is Health Level 7 (HL7), – a globally accepted, widely accredited, and one of the most commonly used set of interoperability standards in the world...
Sam Wierema | TNW |
July 22, 2014
...Realm is an open-source library that mobile developers can integrate into their app to store and query data. Data is queried from Realm's internal storage engine (not yet open-sourced), which runs on your device and is built to get the best performance, both off- and online...