Amida Technology Solutions Announces "DRE 2.0"
Press Release | Amida Technology Solutions |
December 1, 2015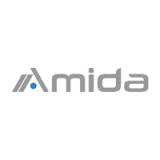 Blue Button software component will include HL7's Fast Health Interoperability Resources (FHIR).
December 1, 2015-WASHINGTON, DC – Amida Technology Solutions, a Washington, DC-based open source software development company, announced today the seventh release of its Data Reconciliation Engine, "DRE 2.0." The DRE is an open source platform that collects personal health data from a variety of sources, irrespective of format, and transforms it into an easy-to-use model. The DRE enables business intelligence, predictive analytics, decision support, and care coordination for patients, providers, and insurers.
"We're delighted to announce the seventh release of the DRE," said Amida co-founder and CEO Peter L. Levin. "DRE 2.0 enables personal health data exchange in a way that's never been done before. Until today, these were only customized, manual solutions. Amida makes health care IT projects - which are notorious for failed
implementation and broken budgets - faster to build, easier to manage, and more reliable in production."
This update puts Amida at the vanguard of the latest standards-based, patient-centered health data interoperability.
DRE 2.0 includes HL7's Fast Healthcare Interoperability Resources, or FHIR. This specification, a new standard in health care interoperability software, aims to simplify implementation without sacrificing information integrity. FHIR provides a consistent, easy-to-implement, and rigorous mechanism for exchanging data between health-related applications. Amida's framework can adapt to legacy infrastructure with no change or disruption to enterprise services.
"I applaud Amida's decision to include support for the emerging FHIR standards in DRE 2.0, as it reflects the firm's leadership role in fostering greater collaboration," said former U.S. Chief Technology Officer and co-founder of Hunch Analytics Aneesh Chopra. "Amida leads from the front and has delivered a powerful solution that will lower the barriers for healthcare organizations to participate in the open API ecosystem."
Amida's software reduces the complexity of data exchange. The DRE ingests health data in a variety of formats from multiple sources and parses, normalizes, de-duplicates, and merges it into a consolidated record. Amida offers customization, configuration, installation and operational services based on its open source library.
###
Amida Technology Solutions is an open-source software company that focuses on data, data interoperability, and data security. Amida designs, develops, and deploys enterprise platforms that enable the secure exchange of sensitive information. Find us at www.amida-tech.com.
CONTACT:
Lauren Bailey
[email protected]
(703) 791-9434