MUMPS
Rob Tweed | The EWD Files |
October 21, 2012
I've been a developer since the late 1970′s and still going strong. [...] In all that time, just two languages have come my way where I've thought: "yes, this is cool; this is fun; this makes me really productive". One you'll know: Javascript. The other you'll have either not heard of [....]: it's known as the Mumps language. Read More »
If you have an interest in the worlds of economics, healthcare or technology, here's a story that's emerged this month that is worth noting for the record books. In the US, amidst the chaos of the Trump administration, yet another mistake has been made this month. For the record, it is worth noting that the US Department of Veterans Affairs (VA) Veterans Health Administration (VHA) ended up with a contract for a large IT solution for the next 10 years worth about $10 billion as of May 2018. On the face of it that may appear to be unremarkable news: just another big expensive contract for an IT system. Yet there is a part sad/part silly dimension to it that is well worth flagging up at this point.
Rob Tweed | The EWD Files |
January 22, 2013
There's a major problem that is growing increasingly critical in the Mumps application world: where are the new generation of developers going to come from to support what is a pretty massive legacy of applications? Read More »
Rob Tweed | The EWD Files |
January 23, 2013
My analysis in part 1 of this article suggests that the rest of the IT industry have never recognised anything particularly special or noteworthy about these characteristics which I think is our (the Mumps community's) fault, not their's... Read More »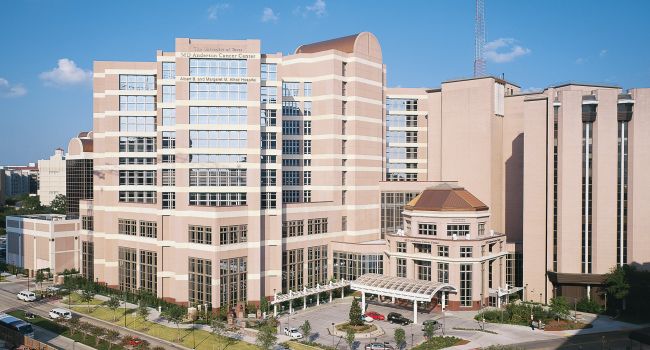 The University of Texas MD Anderson Cancer Center has successfully completed the initial stages of a major migration of their MUMPS-based Clinical Trials Databases to Oracle as one of the critical stages in MD Anderson's multiyear eResearch project to modernize management of Clinical Trials. The MD Anderson Cancer Center chose CAV Systems' Evolve Suite to carry out the migration. The institutions have produced a case study outlining the background and results of this extraordinary project. Read More »

Established in 1979, CAV Systems Ltd is a leading Israeli software company, engaged in development and deployment of enterprise applications - ERP, banking, and tourism. CAV Systems today has a staff of over 80 people of which more than half are IT professionals. The company has always striven to use cutting edge, open standards, and for over a decade has been a pioneer in adopting web architecture and Java technology.
Press Release | CAV Systems, Ltd. |
September 28, 2012

CAV Systems Ltd...has announced the Evolve Suite of data-mapping and migration tools for MUMPS users seeking a convenient and effective way to work with their data in relational environments while still retaining the many benefits of their production systems. Originally developed to satisfy the growing number of requests from CAV Systems' own customers, the Evolve Suite is now available to address similar needs for the MUMPS community at large. In particular, the two leading implementations of MUMPS in the market today, Caché from InterSystems Corporation and GT.M from FIS, are fully supported. Read More »
Press Release | CAV Systems Ltd |
February 7, 2019
Uri Schor, Chief Technology Officer of CAV Systems Ltd, a leading enterprise software company from Israel, will be attending the HIMSS 2019 Global Conference & Exhibition, February 11 – 15, 2019 in Orlando, Florida. CAV Systems will be participating in MarketConnect, a matchmaking platform created as a collaboration between HIMSS and the Health 2.0 Innovation Team. MarketConnect is designed to break down the barriers of tech adoption within large health systems by directly connecting today's leading tech companies with pre-qualified executives interested in commercial partnerships.
Diane Barnes | Nextgov.com |
April 29, 2014
More than half a decade of reductions to spending on state and local public-health agencies has already been "extremely damaging" to capabilities across the country for responding to unconventional attacks and other disasters, Dr. Ali Khan, director of the Public Health Preparedness and Response Office at the Centers for Disease Control and Prevention, told Global Security Newswire in an interview.
Despite the best endeavors of the "mainstream" IT community, it's an interesting fact that the top-end of the EHR marketplace is dominated by systems that use an otherwise little-known and poorly-understood database technology: Mumps. Not only does this represent something of a closed book to the outside development community – they universally balk at the idea of having to use this technology's native language, but also the companies that have developed and own these EHRs keep their technology tightly under their own control. Read More »
Zina Moukheiber | Forbes |
April 18, 2012
Judith Faulkner...has made a fistful. From her remote midwestern outpost, Faulkner, 68, has quietly built Epic, which sells electronic health records into a $1.2 billion (2011 revenues) business—double four years ago...Helping enrich Faulkner is also a piece of government legislation that subsidizes the adoption of electronic medical records, by paying millions to qualifying hospitals. Forbes estimates her net worth at $1.7 billion.

The Evolve Suite is a comprehensive set of software tools intended to help organizations using MUMPS/Caché systems to grow towards relational databases (Oracle®, DB2, SQL Server, MySQL™, PostgreSQL and others) and modern software technologies. The Suite is comprised of three main products, each addressing different needs:
The prestigious government of India hospital, Jai Prakash Narayan Apex Trauma Centre (JPNATC), All India Institute of Medical Sciences in New Delhi is one of GTI Infotel's clients that has contracted with them to implement and maintain the VistA electronic health record (EHR) system. GTI is also under contract by JPNATC to upgrade VistA and has added several other software modules and services for the hospital, such as a web-based interface, a CRM module, and an off-site Call Center. Read More »
Joe Conn | Modern Healthcare IT |
January 11, 2013
In 1981, Hagel, then age 35 and a former Army sergeant who received two Purple Hearts for wounds in Vietnam, was fresh from the campaign of newly elected President Ronald Reagan. He provided some badly needed political support for the rebel programmers, who had collectively begun to see themselves as members of the VA's "Underground Railroad." Read More »