mobile platform
Greg Slabodkin | Health Data Management |
August 24, 2016
Apple's recent acquisition of health startup Gliimpse is the latest in a long series of strategic moves by the Cupertino, Calif.-based company to capture mindshare and market share in a healthcare industry increasingly reliant on data. News of the tech giant's purchase of Gliimpse—a personal health record aggregator—did not come from Apple, which does not comment on its acquisitions or the strategy behind them. Reports of the acquisition first surfaced in Fast Company, a business magazine that covers the technology industry...
Press Release | Humetrix |
February 8, 2019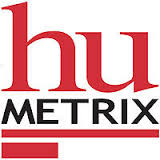 At HIMSS 19 February 11-15 in Orlando, Florida, Humetrix will demo its iBlueButton 8.0 mobile health platform approved by the Centers for Medicare and Medicaid Services (CMS) to help millions of Americans covered by Medicare, Veterans, and military personnel in TRICARE receive safer and more cost-effective healthcare. A year after announcing the Medicare Blue Button 2.0 and MyHealthEData initiative at the HIMSS 18 conference, CMS Administrator, Seema Verma continues to emphasize the importance of "giving patients the necessary information they need to make the best decisions about their health care". Humetrix...has embraced this initiative from the start recognizing first and foremost that because Medicare beneficiaries are most at risk for medical errors and redundant tests across multiple providers they need to have access and use of their medical history wherever they receive care.
With the use of the app in an emergency anywhere around the world, individuals create and share the information they want emergency responders to know (such as a severe allergy, medications, conditions, emergency contacts, etc.), and can call for help with the use of an emergency call button all directly on their smartphones or smartwatch. The personal information record created with SOS QR is securely stored/ encrypted on the user's smartphone so that it is available at any time even when no internet connection is available such as in a disaster scenario.