McKesson Corporation
Greg Slabodkin | Health Data Management |
December 4, 2014
The healthcare industry needs to catch up with other industries in fully leveraging information technology to drive innovation and advancements in care delivery, according to Karen DeSalvo, M.D., acting assistant secretary for health and national coordinator for health IT...
Press Release | Market Research Engine |
September 6, 2016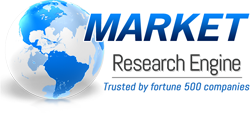 Market Research Engine has published a new report titled as ''Patient Engagement Solutions Market...The patient engagement solutions market is expected to exceed more than US 34.50 billion by 2023 Growing at a CAGR of 23% in the given forecast period of 2015 to 2023. Patient engagement solutions aid patients handle their health care information and permits for better interaction with medical panel or doctor. It also allows patients to view test results online and communicate with doctors through electronic message. Patient engagement solutions are very important part in mhealth technology. Many healthcare companies have patient engagement solution as target goal such as accountable care organizations and patient centered medical home.