Makerere University
Mhairi O'Hara | Humanitarian OpenStreetMap Team |
January 11, 2016
The Mapping Financial Inclusion in Uganda project is truly underway as we enter our second week of training in Mbale, Uganda. HOT is currently at the Uganda Christian University (UCU) introducing 30 local students to various open source tools with the assistance of students from Makerere University. There will be two days of training before we head out into the field on Wednesday to start mapping the district of Mbale.
In collaboration with the Financial Sector Deepening (FSD) agency, HOT held a three day training course last week with 14 students from the Makerere University in Kampala covering several topics including OpenStreetMap (OSM), JOSM, OpenMapKit (OMK), OSMTracker and Field Papers...
Press Release | Red Hat |
May 8, 2018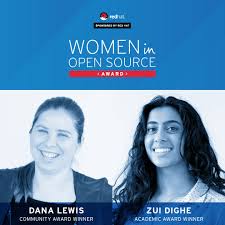 Red Hat, Inc...today announced Dana Lewis, founder of the Open Artificial Pancreas System (OpenAPS) movement, and Zui Dighe, a Duke University student, as the 2018 Women in Open Source Award winners. Both will be recognized today at Red Hat Summit, which is taking place in San Francisco this week. In its fourth year, the Women in Open Source Awards were created and sponsored by Red Hat to honor women who make important contributions to open source projects and communities, or those making innovative use of open source methodology.