healthcare consumers
Katie Dvorak | FierceHealthIT |
September 15, 2014
The Office of the National Coordinator for Health IT jumped into National Health IT Week in the District of Columbia by placing the focus on the consumers' role in their own healthcare...
Press Release | Black Book Research |
April 20, 2018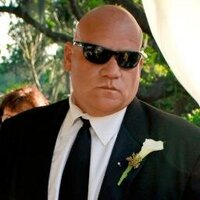 Electronic health record technology and the ways that providers use it to communicate with patients and physicians is affecting how satisfied stakeholders are with their hospital organizations. The insight is revealed within the eighth annual Black Book industry surveys of inpatient EHR users including hospital staff, managers, networked physicians and patient panels. "Involvement with healthcare consumers through technologies is proving to be a significant element of patient satisfaction," said Doug Brown, managing partner of Black Book Research.
Jeff Rowe | Government Health IT |
December 18, 2012
As we noted yesterday, many policymakers are keen on the role patients can take in the health IT transition. Given that goal, patient engagement advocates are likely to feel encouraged by a new survey which indicates that a healthy majority of healthcare consumers are willing to make greater use of health IT. Read More »