Foundation Medicine
Press Release | The White House |
February 25, 2016
A year ago the President announced the launch of the Precision Medicine Initiative to accelerate a new era of medicine that delivers the right treatment at the right time to the right person, taking into account individuals' health history, genes, environments, and lifestyles. Precision medicine is already transforming the way diseases like cancer and mental health conditions are treated. Molecular testing for cancer patients lets physicians and patients select treatments that improve chances of survival and reduce adverse effects...
Nathan Boroyan | HealthIT Analytics |
September 30, 2016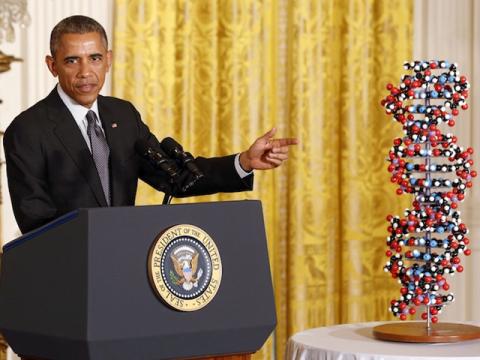 Precision medicine, medical research, and improved patient engagement through initiatives like Blue Button are among the highlight achievements of the Obama Administration's emphasis on data transparency and information sharing, says a White House fact sheet celebrating the nation's big data progress. The following is a rundown of some of the specific open-data health efforts of the Obama Administration...