Emily Holubowich

HLN Consulting joined more than eighty organizations, institutions, and companies in imploring Congress to fund public health surveillance systems. The appropriations request letters – one to the House and one to the Senate – seek one billion in funding over ten years (and $100 million in FY 2020) for the Centers for Disease Control and Prevention (CDC). This funding would allow CDC, state, local, tribal, and territorial health departments to move from sluggish, manual, paper-based data collection to seamless, automated, interoperable IT systems and to recruit and retain skilled data scientists to use them.
Meg Bryant | Healthcare DIVE |
April 13, 2017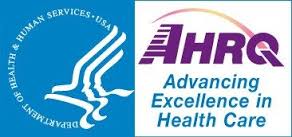 The Agency for Healthcare Research and Quality (AHRQ) is on the chopping block — again — and supporters are gearing up for what could be their biggest fight yet to save the little-known agency. In his fiscal year 2018 budget proposal, President Donald Trump has proposed eliminating AHRQ's funding and folding the agency into the National Institutes of Health, which itself is facing a proposed 18% cut to its current $31.7 billion budget, and a requested $1.2 billion cut in FY 2017 funding.