electronic health records (EHR)
Dean Sittig and Hardeep Singh | Health Affairs Blog |
July 29, 2016
A rapid increase in computerization of health care organizations (HCOs) around the world has raised their profile as lucrative targets for cyber-criminals. Recently there has been a spate of high-profile ransomware attacks involving hospitals' electronic health record (EHR) data.Briefly, ransomware attacks commonly start when a user is conned into clicking an internet link or opening a malicious email attachment. Malware, or software that is intended to damage or disable the computer, is then downloaded and rapidly encrypts data on that computer and attempts to reach out to other computers on the same network to encrypt data on those computers as well; consequently, all encrypted data is inaccessible...
David Raths | Healthcare Informatics |
August 10, 2013
Next month, technical and business executives working to improve users' success with open source EHRs will meet in Bethesda, Md., at the Second Annual Open Source EHR Summit & Workshop put on by the Open Source Electronic Health Records Agent (OSEHRA), a nonprofit organization dedicated to accelerating innovation in electronic health record software. The OSEHRA community has grown to more than 2,300 members...
Read More »
Neil Versel | Information Week |
December 17, 2012
While federal health IT officials were touting the perceived successes of their efforts to increase physician usage of electronic health records (EHRs), one longtime advocate of EHRs was criticizing the whole direction of health IT policy.
Susan D. Hall | Fierce Health IT |
August 4, 2015
To achieve interoperability, much work remains for all healthcare organizations, with many challenges yet to be overcome, according to Lisa Khorey, executive director of EY Advisory Health Care.
Marla Durben Hirsch | Fierce EMR |
June 17, 2014
It's well established that vendor electronic health record and related contracts heavily favor the vendor to the detriment of the provider. Many of them limit the vendor's liability, require that the EHR software be taken "as-is," prohibit class-action lawsuits or require arbitration. "They all limit their liabilities ... and [allow] the vendor much legal leeway," Carl Bergman, a consultant who serves as managing partner of EHRselector.com, a free service that enables providers to compare different ambulatory EHR products, tells FierceEMR.
Press Release | Black Book Market Research |
December 20, 2016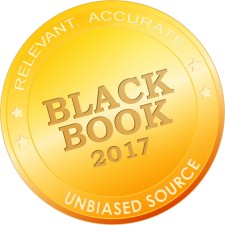 Black Book's year end C-suite polls reveal the brakes being pumped on advanced software acquisitions due to political and funding uncertainty that is menacing long term strategies and the willingness to purchase some IT products and services in the first half of the New Year. Policy changes in the wake of a full or partial repeal of Obamacare may create new demands on healthcare enterprises that will likely divert capital and resources toward getting ready for value based care. This uncertainty, as recognized by 9 of 10 hospital leaders surveyed, will at a best decelerate decision-making on planned or ongoing initiatives, and at worst drain IT investment dollars for a protracted period of time, according to Doug Brown, Managing Partner of Black Book...
Andy Oram | EMR and HIPPA |
September 7, 2016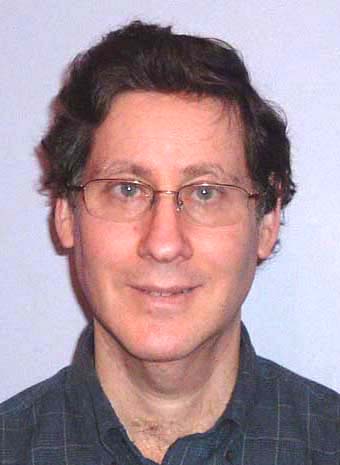 The best hope for sustaining HLN as an open source vendor is the customization model: when an agency needs a new feature or a customized clinical decision support rule, it contracts with HLN to develop it. Naturally, the agency could contract with anyone it wants to upgrade open source software, but HLN would be the first place to look because they are familiar with software they built originally. Other popular models include offering support as a paid service, and building proprietary tools on top of the basic open source version ("open core"). The temptation to skim off the cream of the product and profit by it is so compelling that one of the most vocal stalwarts of the open source process, MariaDB (based on the popular MySQL database) recently broke radically from its tradition and announced a proprietary license for its primary distinguishing extension.
Julie Creswell | New York Times |
February 19, 2013
But today, as doctors and hospitals struggle to make new records systems work, the clear winners are big companies like Allscripts that lobbied for that legislation and pushed aside smaller competitors. While proponents say new record-keeping technologies will one day reduce costs and improve care, profits and sales are soaring now across the records industry...
Joseph Conn | Modern Healthcare |
November 3, 2011
Encountering the world of healthcare information technology is a lot like being a first-time foreign tourist in Las Vegas. Read More »
Jeanne Lambrew | White House Blog |
May 24, 2013
Until the President made investments in health information technology by signing the American Recovery and Reinvestment Act, our health care system ran largely on paper. Read More »
Dan Morhaim | Washington Post |
September 27, 2013
Electronic health records were once touted as a turning point in U.S. health care, expected to revolutionize recordkeeping on patient histories and reduce the potential for medical errors. Read More »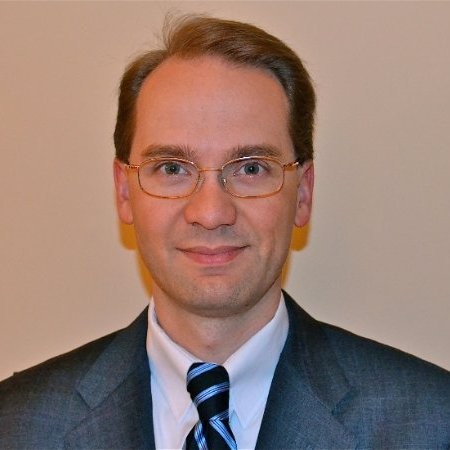 An immunization information system (IIS) aggregates immunization information for children (and some adults) living or receiving immunization services in a jurisdiction. One of the core components of an IIS is its immunization evaluation and forecasting system: the computerized algorithm that is used to determine if vaccine doses that were administered to the patient are clinically valid (evaluation) and to project what doses are due now and in the future (forecasting). These algorithms are used to support clinical decision support (CDS) at the point of care and also to help public health agencies understand and manage the immunization status of whole populations.
Tara O'Neill | American Action Forum |
August 6, 2015
All of these potential advances could greatly improve health outcomes and help bend the health care cost curve. Unfortunately, these advances come with significant costs, both financially and in terms of personal privacy. Going forward, policymakers should work to ensure limited resources are used in a more cost-effective manner. Changes to EMR policy have been part of recent legislative and executive action.
Arundhati Parmar | MedCity News |
September 19, 2016
Jonathan Bush, the forever loquacious, occasionally foul-mouthed and mostly unscripted CEO of cloud EHR company athenahealth, got the audience cracking up at the annual Stanford Medicine X conference in Palo Alto, California when he took the stage, declaring: "Shit, I have nothing visceral or profound for you." He was referring to the unenviable position of having to follow the moving presentations of patients and artists that preceded his keynote on Saturday...