cybersecurity risks
Jessie Bur | Federal Times |
May 11, 2018
In May 2017, the Department of Health and Human Services decided to stand up its own version of the Department of Homeland Security's National Cybersecurity and Communications Integration Center in order to address the increasing cybersecurity risks to the health care sector. But creating the Health Cybersecurity and Communications Integration Center, or HCCIC, was the easy part. Soon after, the newfound center landed in the spotlight, sparking agency and industry drama about the role and scope of HHS authorities in information sharing.
By Carolyn Clancy | January 17, 2020
VA recently signed partnerships with Massachusetts General Hospital and Shepherd University. This collaboration's research will address cybersecurity and compatibility measures needed in devices used for VA patient care. It will also refine existing and emerging cybersecurity standards and practices for network connectable medical devices, medical data systems and other related technology. Beyond VA, the agreements could have a broad impact in standardizing cybersecurity and safety requirements within the larger public health sector. VA is contributing to industry-wide awareness of both medical device vulnerabilities and threats, while applying further tests of the Underwriters Laboratories criteria and other emerging standards.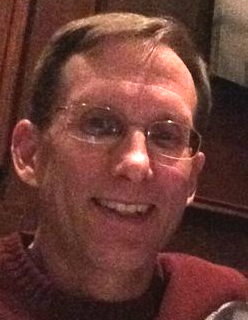 the cyberattack last week...shut down access to many major websites...What does this have to do with health care? Plenty, as it turns out. IoT devices are increasingly helping us manage our health and medical care. IoT in health care is expected to be a huge market -- perhaps 40% of the total IoT, and worth some $117b by 2020, according to McKinsey. Expected major uses include wearables, monitors, and implanted medical devices. The problem is that many manufacturers haven't necessarily prepared for cyberattacks. Kevin Fu, a professor at the University of Michigan's Archimedes Center for Medical Device Security, told CNBC: "the dirty little secret is that most manufacturers did not anticipate the cybersecurity risks when they were designing them [devices] a decade ago, so this is just scratching the surface."