carcinogen
Josh Harkinson | Mother Jones |
May 27, 2016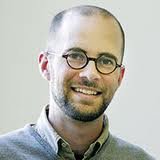 It's the moment we've all been dreading. Initial findings from a massive federal study, released on Thursday, suggest that radio-frequency (RF) radiation, the type emitted by cellphones, can cause cancer. The findings from a $25 million study, conducted over two and a half years by the National Toxicology Program (NTP), showed that male rats exposed to two types of RF radiation were significantly more likely than unexposed rats to develop a type of brain cancer called a glioma, and also had a higher chance of developing the rare, malignant form of tumor known as a schwannoma of the heart. The effect was not seen in females...
EFSA | Corporate Europe Observatory |
February 17, 2016
Companies who make the pesticide glyphosate refuse to disclose key scientific evidence about its possible risks in the name of trade secrets protection. CEO appeals to the European Food Safety Authority (EFSA) to disclose all the possible original elements of three key scientific studies it used in assessing glyphosate as "unlikely" to cause cancer to humans. We also call MEPs to reject the Trade Secrets Directive in the April 2016 plenary vote on the final text...