Blockchain
Phil Fersht | Enterprise Irregulars |
August 25, 2017
HfS' Saurabh Gupta recently caught up with Brian Behlendorf (see bio), the Executive Director of Hyperledger at the Linux Foundation. Brian was a primary developer of the Apache Web Server – the most popular web server on the internet...Two decades after developing the Apache HTTP server that played a key role in giving us the internet and the web, Brian is reimagining our world again with blockchain. We discussed a range of topics around the reality and practicality of blockchain for enterprises along with the one wish that he wants to come true...
Press Release | IBM Watson Health |
January 11, 2017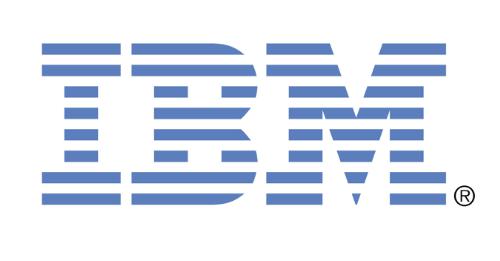 IBM Watson Health has signed a research initiative with the U.S. Food and Drug Administration (FDA) aimed at defining a secure, efficient and scalable exchange of health data using blockchain technology. IBM and the FDA will explore the exchange of owner mediated data from several sources, such as Electronic Medical Records, clinical trials, genomic data, and health data from mobile devices, wearables and the "Internet of Things." The initial focus will be on oncology-related data...
Edward Bukstel | LinkedIn |
April 18, 2017
It's time for patients to come to terms with the fact that there is no financial incentive for healthcare providers to consolidate and normalize data from disparate providers. Patients must be cautious maintaining their patient records on a blockchain or another platform that cannot be used by other institutions, providers, or entities. Without portability, blockchains will add little value to advance patient medical record mobility. Healthcare providers may discover some indirect benefits from the consolidation of medical records — even records not immediately accessible by patients...
Press Release | TxMQ, Intiva Health |
November 12, 2019
TxMQ, a full-service enterprise IT solutions and consulting firm, has completed Intiva Health's Hashgraph-powered credential and career management solution, Ready Doc™. Leveraging its development partnership with Swirlds, TxMQ was selected to integrate Hashgraph into Intiva Health's platform, resulting in the first immutable and primary source-verified health care platform specifically for credential and career management-secured and powered by Hashgraph. Intiva's Ready Doc allows for the fastest placement and ongoing credentialing of physicians, nurses, and other licensed medical professionals. This innovative platform reduces the time it takes to verify and onboard new medical practitioners at facilities, ensuring quicker access to services for patients. Read More »
Marianne Kolbasuk McGee | Gov Info Security |
February 23, 2017
Federal regulators are considering the role that blockchain technology could play in advancing the secure exchange of healthcare information, says Steve Posnack of the Office of the National Coordinator for Health IT. Blockchain - an open source distributed ledger technology that's associated with the cryptocurrency bitcoin - "has a lot of different potential implementations, and I think its diversity in how it can be implemented is one of the attractive features. It's not just a one-trick pony," he says in an interview at the HIMSS17 conference in Orlando...
Tamara StClaire, PhD, MBA | HIMSS17 |
January 30, 2017
If you follow technology in healthcare, you have likely heard of blockchain. But even if you are aware of the platform, it may not have truly hit your radar as possibly having near term impact. In fact Gartner puts blockchain at the peak of inflated expectations – speculating it will be another 5 to 10 years before it reaches mainstream adoption. However, there are a number of stakeholders that are working to defy Gartner's predictions by putting blockchain into commercial use within the year...
Mike Miliard | Healthcare IT News |
May 22, 2017
Change Healthcare has signed on with the Linux Foundation's blockchain-focused Hyperledger initiative, the first healthcare organization to join the industry group at the premier level. Other premier members of Hyperledger, which aims to advance blockchain technology across all industries, include Accenture, IBM, Intel and SAP. General members include Kaiser Permanente, NTT Data, VMware and more...
Peter B. Nichols | CIO |
August 23, 2016
A lot has been written covering blockchain and healthcare over the past year. From articles on blockchain applications for healthcare to articles by healthcare industry experts exploring blockchain technology as the solution for healthcare interoperability. In early 2016 Forbes published an article titled "How Blockchain Could Change the World." The world is talking about uses of blockchain in the financial services industry. This seems reasonable given that there has been $1.2 billion invested in blockchain startups. The majority of these investments have been within the financial sector...
Press Release | U.S. Department of Health and Human Services |
September 1, 2016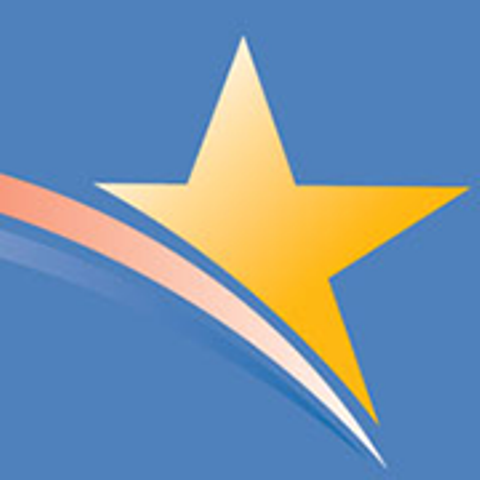 The Department of Health and Human Services' Office of the National Coordinator for Health Information Technology (ONC) today announced the winners of the Use of Blockchain in Health IT and Health-related Research Challenge. A Blockchain—most commonly associated with digital currency—is a data structure that can be timed-stamped and signed using a private key to prevent tampering. ONC received more than 70 submissions from a wide range of individuals, organizations and companies addressing ways that Blockchain technology might be used in health and health IT to protect, manage, and exchange electronic health information...
Press Release | Workgroup for Electronic Data Interchange (WEDI) |
August 23, 2017
Earlier this month, the Workgroup for Electronic Data Interchange (WEDI), the nation's leading nonprofit authority on the use of health IT to create efficiencies in healthcare information exchange and a trusted advisor to the U.S. Department of Health and Human Services (HHS), held its 2017 Summer Forum which featured keynote addresses by Donald W. Rucker, MD, head of the Office of the National Coordinator for Health Information Technology (ONC/HHS) and Madhu Annadata, director, Division of National Standards, Centers for Medicare & Medicaid Services (CMS)...

Last week, the Office of the National Coordinator for Health Information Technology (ONC) released the final report from its Patient Matching, Aggregation, and Linking (PMAL) Project, as well as an additional report describing a pilot project to test the Patient Demographic Data Quality Framework (PDDQ) to Support Patient Matching that was released several years ago. Funded from June 2015 through September 2018 by the HHS Office of the Assistant Secretary for Planning and Evaluation (ASPE) through the Patient-Centered Outcomes Research (PCOR) Trust Fund, PMAL was one of the activities I described in an earlier post. The Final Report reviews the four challenged of patient matching and linking that the PMAL project attempted to address...
The annual gargantuan HIMSS conference is back in Orlando with over 45,000 participants from more than 90 countries. There will be more than 1,300 vendors at the exhibit floor and more than 300 educational sessions. As with the last several conferences, the focus on open source as the key underlying technologies of health information technologies continues to increase. In previous conferences, we have seen the rise of open source technologies, in particular, those related to interoperability such as FHIR and Blockchain. A large number of sessions at HIMSS19 will be focused on another set of technologies powered largely by open source software and design principles such as artificial intelligence (AI), machine learning, and natural language processing.
Posted February 10, 2019 - 10:51pm by Roger A. Maduro
Press Release | Open Invention Network |
May 4, 2017
Open Invention Network (OIN), the largest patent non-aggression community in history, with well over 2000 organization members, announced today that it has expanded its patent non-aggression coverage through an update to its definition of the Linux System. The expansion focuses on core open source system and middleware level packages, including software packages that support the growing use of Linux in industries that include finance (e.g., blockchain), automotive, telecommunications and the internet-of-things (IoT). The expansion is part of Open Invention Network's program to regularly revise its Linux System coverage to keep pace with innovation...