Asha George
Claudia Adrien | Homeland Preparedness News |
June 28, 2019
Dr. Asha George...was among a panel of experts testifying about the state of U.S. preparedness for biological attacks and infectious disease pandemics. The experts agreed that a range of factors affect our country's ability to fight these threats, including weakened or fragmented federal oversight, limited incentives for research and development, and a lack of preparedness at the local level to protect vulnerable populations. "In short, the nation is not prepared for biological outbreaks, acts of bioterrorism, biological warfare of accidental releases with catastrophic consequences," George said. "We are talking about catastrophic events that affect the function of our entire society."
Jack Rodgers | Courthouse News Service |
June 26, 2019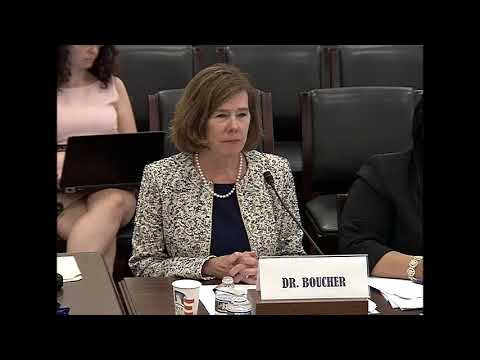 Is the nation ready to defend against antibiotic-resistant diseases or bioterrorism? What would the response to a biological attack or disease pandemic look like? Those threats and the collaboration of private, federal and local agencies to respond to them were the focus of a hearing Wednesday in the House Oversight Subcommittee on National Security on biodefense preparedness. Congressman Stephen Lynch, D-Mass., said at the beginning of the hearing that around 2.4 million people could die in high-income countries between 2015 and 2050 without an effort to contain antimicrobial resistance, according to an April report to the Secretary-General of the United Nations.