ONC Releases New NPRM on Interoperability: How Might it Affect Public Health?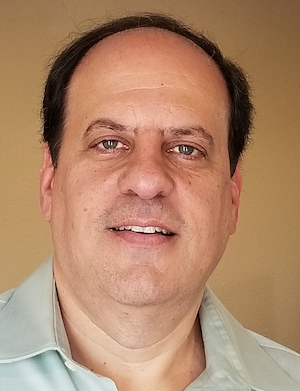 Noam H. Arzt, Ph.D.On February 11, 2019, the Office of the National Coordinator for Health Information Technology (ONC) released its latest Notice of Proposed Rulemaking (NPRM) to Improve the Interoperability of Health Information. Referred to by some people as the "Information Blocking NPRM," since this was the primary topic anticipated, the document actually covers a host of other topics related to interoperability driven primarily by requirements of the 21st Century Cures Act. Besides the initial text of the NPRM, ONC also released a set of summary slides and fact sheets to help explain the document.
Given the relatively minimal mention of core public health reporting certification criteria in this NPRM, there is still a fairly large potential impact on public health. Topics, descriptions, issues, impacts, and potential opportunities discussed in this article and associated documents are based on our careful read of the NPRM and related material. But please note that this information is voluminous and at times confusing. Ongoing discussion and review will attempt to clarify (and if necessary correct) initial ideas presented here.
In order to help focus the reader, I have prepared a detailed table of Public Health Issues, Impacts, and Opportunities (currently at Version 1) which will be updated periodically.
Based on the analysis conducted, the following specific analytical activities and concomitant comment submissions should be considered by members of the public health community. In addition, individuals and agencies should feel free to make supportive comments about sections of the NPRM that enable opportunities for public health:
Review of USCDI for appropriateness for public health purposes.
Assessment of NCPDP SCRIPT 2017071 and RFI on Opioid Use Disorder Prevention and Treatment by State PDMP programs for appropriateness.
Development of strategy around the appropriateness of FHIR for use in public health transactions, including its mention in the RFI on Registries included in the NPRM.
Review of voluntary HIT recommendations for pediatric care settings to ensure public health needs are appropriately addressed.
Review of proposed requirements for real-world testing and consideration of whether and how public health would like to propose to be more formally involved.
Review of the impact of the proposed Standards Version Advancement Process on public health standards in use.
Legal and policy review of the proposed rules on information blocking to see assess its potential impact on public health.
Consideration of ONC's broad request for comments in the RFI on Registries included in the NPRM.
A detailed response to the RFI on Patient Matching included in the NPRM.
One additional point is worth considering. There appears to be a strong tie between the desire for open application programming interfaces (APIs) and concerns about information blocking. But that has resulted in proposed rules that put significant constraints and complicated compliance processes on vendors who need to avoid information blocking activities, including significant constraints on fees that can be charged for technology.
ONC is also attempting to balance the need to prevent information blocking with any adverse impacts on free trade; it does not appear that the proposed rule is terribly successful in maintaining that balance. But if APIs - including proprietary ones that, say, control access to data within EHRs - become truly open, the ability of the marketplace to provide multiple, competitive solutions to information access challenges should contain information blocking (and the price vendors can charge for their products) without the need for such heavy-handed regulation.
Comments will be due two months after formal publication of this NPRM in the Federal Register.