Medicity's CEO's Thoughts on Interoperability
By Patrice Wolfe | February 27, 2018
This is a guest post by Patrice Wolfe, Chief Executive Officer of Medicity. Wolfe penned the article following a meeting with Jared Kushner at the White House. Kushner, son-in-law of President Donald Trump and head of Office of American Innovation has been holding meetings on how to fix the lack of health IT interoperability with leading experts.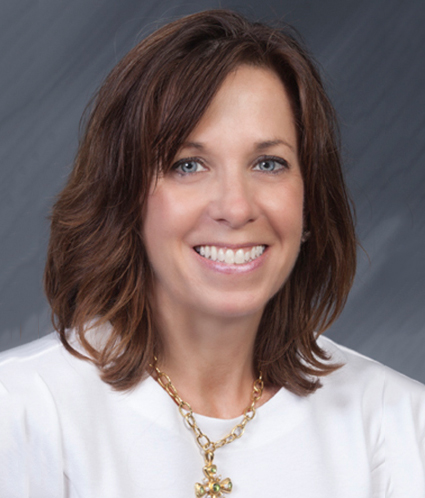 Patrice R. Wolfe
Last week I had the esteemed privilege of attending the EHR Interoperability Meeting at the White House with Seema Verma, CMS Administrator, and Don Rucker MD, National Coordinator at ONC. The attendees represented payer organizations, and the discussion was focused on the barriers to interoperability and how we can band together to overcome them. Below are my responses to the major questions asked of each payer. As you read through this information, I hope it further clarifies our position on these topics.
How important is interoperability to you and why?

It's very important to us, both as the broader Aetna enterprise and as Medicity. Let me give you a few specifics:
As a payer, there are things we could do far better (and cheaper and faster) if clinical interoperability were ubiquitous. For example:
We could better coordinate care for those members who end up in the ER or get admitted to the hospital because we would have access to that information right away. Without access to real-time ADT feeds, we wouldn't know the patient's status until later.
We could stop the lengthy and expensive process of abstracting medical charts to gather clinical information needed to calculate the quality metrics required by Medicare and the industry in general (NCQA).
We could better triage which members are likely to be high risk, and enter them into innovative care management programs before they get really ill.
As an interoperability vendor, wiring together providers – either within a specific health system or across providers in a specific state or region – is what we do all day, every day. It saves lives:

During Hurricane Harvey, several of the health info networks in TX were working to make medical history available to doctors in emergency shelters throughout the region. One of our customers had someone on site at a large shelter. A small boy was brought to the doctor. He was alone and in need of treatment. He could only tell them his name. The staffer entered his name into their portal and found his medical history. And found his mother's cell phone number. He reached the boy's mother, got her approval to treat him, and reunited him with his parents. You can't do that without interoperability. In general, we believe that gaps in clinical data lead to gaps in care. If we close the data gaps, we can close the care gaps.

What have been the main barriers to interoperability and how might we overcome them together?

Let's not lose sight of the enormous progress we've made putting EHRs into the hands of providers. But we will never change the reality that providers will use a heterogeneous mix of EHR solutions, and they will use them in slightly different ways. We have traded paper chart silos for electronic chart silos.

The ONC has done excellent work creating standards to ensure all these systems can talk to each other. We still have a lot of work to do, though. First, when we do move clinical data from point A to point B, we move it in a manner that makes it virtually unusable for the physician. I'll give you a concrete example. My internist, who practices a few miles away at Sibley Hospital, sent a query via his EMR on a patient he treated in the ER. He got back a Continuity of Care Document on that patient from another provider. It was essentially a 16-page long document, mostly blank, and he had to read through all 16 pages to find any relevant nuggets of information that would help him treat this patient most effectively. Imagine if he had gotten back 10 of those documents! That's the state of things today. A provider in the state of CO may query the state HIN and get back 20 records on a patient. They will contain duplicate information. They will contain non-standard names for the same medications. They will contain a lot of blank space. That's the state of interoperability today. One of our priorities must be to simplify the end product so physicians can use it.

At a more macro level, funding is a barrier to success. If we want to connect together all the networks that exist today – so connect the Colorado state HIN (CORHIO) to the Indiana state HIN to Delaware and Vermont, etc. – we need to figure out how to pay for that. CORHIO has spent years building a successful business connecting all the providers in the state (and now the payers). If we tell them, "now make all that data available to every other state in the US", how are they going to fund the increased infrastructure they must put in place to support that increase in queries and assistance?

What approaches would provide maximum benefit to the patient?
Ubiquitous use of APIs
Common patient identifier
Use of more carrots and fewer sticks
We will continue to work with the Administration and other stakeholders to help address these issues and ensure the best care for patients.