5 Ways to Invigorate Education with Raspberry Pi
By Don Watkins | November 20, 2017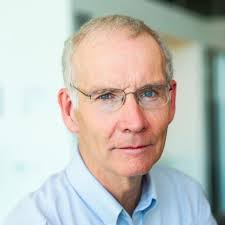 Don WatkinsA couple of years ago, I was talking to PayPal senior director of software development Harper Reed at All Things Open in Raleigh, N.C., when he suggested that the best way to invigorate education would be to purchase Raspberry Pis en masse and put them in public libraries.
Although many schools have made sizeable investments in classroom technology, those investments have done little to advance students' understanding of how the technology works. That's where the Raspberry Pi comes in, as it's the ideal vehicle to demonstrate the educational efficacy of open source software and open hardware in the classroom.
Since talking with him in 2015, I've seized on the spirit of Harper's idea and applied it in a number of ways, including the five listed below. I hope this list will inspire you to get involved in sharing open hardware and software in your community, too.
1. Classrooms
Most students that I know enjoy exploring and making things. The best way to do that is to give them tools that invite discovery.
Recently I was invited to talk to a group of eighth grade students about the Raspberry Pi. Of the 15 students and three teachers there, only a few had heard of the Raspberry Pi. None had ever held one in their hand, nor did they know how to set one up or even where to look for information to do so. I spent 40 minutes talking to them and inviting them to explore the Raspberry Pi and the wealth of high-quality, open source software that comes with it. They were energized and eager to learn more. I donated a Raspberry Pi kit to their classroom and offered my help as a resource.
Their teacher is eager to begin using the Raspberry Pi in classroom projects. As I left, she said, "each child could easily afford their own," and her smile let me know that she was already thinking of how to make that a reality.
2. Summer camps
Many nonprofit organizations and churches offer summer camps that may be looking for activities to keep the campers engaged. This year, I organized a technology session during one such camp by using donated Raspberry Pis, LCD monitors, and keyboards. I conducted three 90-minute sessions, in which I taught campers how to set up the Raspberry Pi and do introductory coding with Scratch and Python.
One camper's grandfather decided to purchase a Raspberry Pi for his grandson because of the young man's fascination with the Pi and programming in Python. Prior to the camp, none of the adults nor children had ever heard of a Raspberry Pi.
3. Public libraries
I was recently asked to demonstrate Raspberry Pi during a session at a regional public library conference. For 90 minutes, librarians and other guests from a two-county area will see a Raspberry Pi in operation. As Harper suggested at All Things Open, I will donate a Raspberry Pi kit to be raffled at the event. I am also donating extra time to help the librarians and patrons learn how to set up and configure the device.
I have found that without adequate staff development, many technology initiatives fail. Teachers and librarians need training resources, and they need someone to help them use these resources. The Raspberry Pi Foundation has great training and staff development resources, but most teachers and librarians don't know about them—and even if they do, they don't know where to begin. That's where I come in.
You can also donate relevant books to the public library. There are a number of titles to choose from. I suggest Raspberry Pi Hacks, Adventures in Raspberry Pi, Raspberry Pi Project Handbook, Learn to Program with Scratch, Teach Your Kids to Code, Doing Math With Python, and How Linux Works.
4. Edcamps
Get involved in the Edcamp movement and volunteer to present Raspberry Pi at one. Edcamps are found all over the world; just find one near you and show up. They are participant driven and free to attend, emphasize personal experience, and are governed by the "rule of two feet." This means if your talk is uninteresting to the participants, they are free to leave and find a session that is interesting. The Edcamp movement drew its inspiration from the open source-oriented BarCamp.
At a recent Edcamp at a high school in New York, I did a presentation about Raspberry Pi to a room full of educators who were eager to learn.
5. Videos
Recently I gave a talk about getting started with Raspberry Pi to the Western New York Library Resource Council. To spread this information further, the library produced a video of my presentation and posted it online. It's easy to produce a video; you only need a webcam and a script of your talk. (I used Reveal.js HTML presentation framework for my script.) Although my talk was professionally produced at a regional library, you could accomplish a similar presentation using the OpenShot video editor and upload it to a video-sharing network.
We are open source in education's marketing team
Part of the reason that open source hasn't taken off in education is that there is no marketing around it. Most of the time when I mention Linux, open source software, or platforms like the Raspberry Pi to educators, I get blank stares. That's because most don't know what I'm talking about.
These same schools and libraries are the target of marketing from proprietary hardware and software vendors, and they have no idea about the rich offerings in the free and open source software (FOSS) arena. The few teachers and librarians I meet who have heard of FOSS have no idea how to implement it. Uninformed technical support staff members who have unwittingly bought into the FUD that sometimes surrounds open source software discussions add to the barriers against bringing open source into education.
I think something needs to be done, so I am inviting fellow open source advocates to join me in making minor investments in their communities to move the ball forward. For little more than $50 you can purchase a Raspberry Pi with a power supply and the NOOBS software that comes with it. There are more expensive kits available, but it no case would it cost more than $80 to make a difference in the lives of students, teachers, and library patrons in your communities.
If you're involved in bringing open software or hardware into education—or have other ideas for doing so—please share your suggestions in the comments.
5 Ways to Invigorate Education with Raspberry Pi was authored by Don Watkins and published in Opensource.com. It is being republished by Open Health News under the terms of the Creative Commons Attribution-ShareAlike 4.0 International License (CC BY-SA 4.0). The original copy of the article can be found here.