Why Social Media Apps Should Be in Your Disaster Kit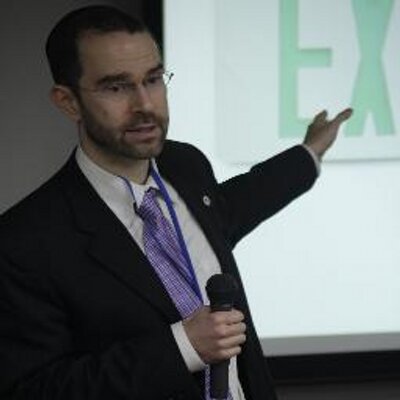 Daniel P. AldrichWith floodwaters at four feet and rising, a family in Houston, Texas abandoned their possessions and scrambled to their roof during Hurricane Harvey to sit with their pets and await rescue. Unable to reach first responders through 911 and with no one visible nearby, they used their cellphones to send out a call for help through a social media application called Nextdoor.
Within an hour a neighbor arrived in an empty canoe large enough to carry the family and their pets to safety. Thanks to a collaboration with Nextdoor, we learned of this and hundreds of similar rescues across Harvey's path.
This story illustrates the power of systems like Nextdoor, an app designed to make communication between neighbors easy. Survivors in Houston have been using social media platforms such as Facebook, Nextdoor and Twitter to connect to rescuers, organize food and medical supplies, and find places for people to stay.
These stories support our findings showing that social ties can save lives during disasters. They demonstrate why social media platforms should have pride of place among our preparations for and initial assessments of disaster damage.
When first responders are out of reach
Everyone knows that they should have batteries and three days of water and food on hand as extreme weather events roll through. But in our view, friends and social media platforms reachable by phone are equally important, because they could be lifesavers.
Many people assume that standard emergency services – such as the 911 system, police, firefighters and FEMA – will rescue them from disasters. While these are critical services during normal times, they can become literally and figuratively swamped during major hurricanes and floods, as we saw in Houston during Harvey. Firefighters and police officers cannot respond to every phone call. In some cases, emergency call response centers have shut down or have become unreachable because of damaged communications systems.
In past disasters around the world, our research has shown that the actual first responders in the immediate aftermath have often been neighbors, family and friends. Under such conditions, social ties – the connections to our friends, family, neighbors and acquaintances – can save our lives, mitigate the damage from storms like Irma and Harvey and fast-track recovery.
Courtney M. Page
People to lean on
We know from studies of many disasters around the world that tighter connections help vulnerable people get through what can be lethal conditions. Neighbors can be a first line of defense, as we saw in Houston when neighbors formed a human chain to block floodwaters while others guided a woman in labor to the bed of a dump truck (the only vehicle available) and delivered her to a local hospital.
While we are constantly bombarded with information from television, radio and newspapers – especially when a major storm is approaching – we tend to act on information that we trust. The governor of Florida has urged residents in Irma's path to evacuate, but for many Floridians, hearing the same message from relatives or friends may be what triggers action.
After disasters end and recovery begins, social ties can help keep us anchored to a home or business. Victims may face long waits for insurance payouts, if they are lucky enough to have insurance, or have to make decisions about restoring homes and businesses in disaster areas. They also must confront the psychological challenge of returning to places associated with hurt and loss. Having a circle of friends and neighbors can make them more likely to return and mitigate some of the trauma they have experienced.
Apps prove their worth
Social media is a tremendous resource for harnessing social networks and putting them to work during and after disasters. Facebook and Nextdoor have both demonstrated their usefulness during recent catastrophes. A recent study found that following the 2014 Napa Valley earthquake, online engagement and utilization of social media platforms for good occurred in communities with higher levels of social cohesion. We believe that individuals who are socially active on the ground – volunteering, helping neighbors, giving blood – are similarly active through social media.
In Houston, members have used Nextdoor to share prayers and information on road closures, obtain medical care and protect homes from looting. Local agencies including the Harris and Houston County emergency management offices, Harris County Sheriff's Office and Houston Police Department have used Nextdoor to post mandatory evacuation orders, links to flood maps, lists of open shelters, instructions on connecting with first responders for rescues if needed and calls for volunteers with boats to help individuals who are stranded.
Now Florida residents are using Nextdoor to encourage people to reach out to neighbors, especially the elderly and infirm, discuss evacuation plans and find stores that still have supplies. Nearly 50 agencies have used Nextdoor to share information on preparing for supply shortages, rain, storm surges and high winds.
On September 6, Facebook activated its Safety Check feature for Hurricane Irma, allowing its members in her path to indicate if they need help and enabling users to check on friends' and relatives' status. To use Safety Check, start here.
If you're in the path of a hurricane, of course you should move to high ground, bring batteries and hunker down in a safe location with food and water. But don't forget your phone, and consider using Nextdoor and Facebook through the storm and recovery. Even if you can't see them, you're surrounded by a community that cares.