Halamka Gears Up for HIMSS 2017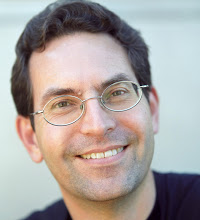 John D. HalamkaNext week, 50,000 of our closest friends will gather together in Orlando to learn about the latest trends in the healthcare IT industry.

What can we expect?

I'll be giving a few keynote addresses, trying to predict what the Trump administration will bring, identify those technologies that will move from hype to reality, and highlighting which products are only "compiled" in Powerpoint - a powerful development language that is really easy to modify!
Here are a few themes
The Trump administration is likely to reduce regulatory burden but is unlikely to radically change the course of value-based purchasing. This means that interoperability, analytics, and workflow products that help improve outcomes while reducing costs will still be important. Fee for service medicine will diminish over time, so focusing on quality healthcare will be more important than increasing the quantity of tests, procedures, and visits. Novel products and services will be needed since the existing EHR is not designed for optimizing wellness, it's designed for documenting/billing encounters.
Precision Medicine that tailors care plans and therapeutics based on the unique characteristics of each individual will continue to be important. Although there is much discussion of genomic medicine but even simple innovations can make an impact. For example, my wife needs to take 3.75mg of Methimazole every day but the medication is packaged as a 5mg tablet she needs to cut into quarters. Why not offer a 3D printer that simply "prints" the tablets you need each day?
Care Management solutions that treat the patient as customer will continue to be important. Sharing care plans, monitoring progress on those plans, and engaging patients/families as a shared decision maker will require innovation.
Artificial intelligence/machine learning will be at the peak of the hype curve this year. IBM Watson will not replace clinicians, but the notion of using software for pattern matching does work well.
Internet of things, patient generated healthcare data, and telemedicine/telehealth will be increasingly important tools as we strive to reduce total medical expense, address the needs of an aging society, and enable our clinicians to practice at the top of their license.
I'll be running from venue to venue Sunday-Wednesday. See you there.