11 Wonderful Wearable Open Source Projects
By Ruth Suehle | December 8, 2016
We've rounded up a few of the many cool open source wearables from 2016.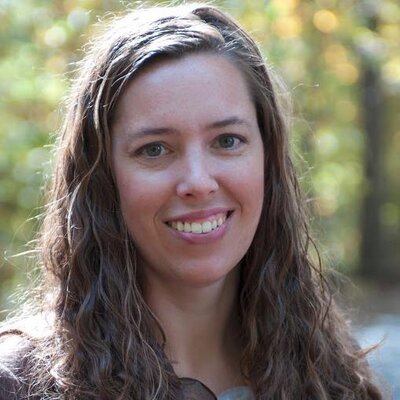 Ruth SuehleLEDs are on everything, and almost everyone you know has at least tried a FitBit or similar device, whereas Google Glass didn't really take off. Despite several years of growth, whether wearable electronics are a fad, or here to keep growing from fun to truly functional is too early to tell. Judge for yourself—read through a few of our favorite wearable projects from 2016. You might even get inspired to start creating.
1. AsteroidOS
Looking for open source in your smartwatch? AsteroidOS is, too. AsteroidOS is a work in progress and currently functions only with the LG G Watch and LG Watch Urbane, Sony Smartwatch 3, and ASUS ZenWatch 2. But if you have one of those watches, you can test AsteroidOS by dual booting your watch.
2. Light show jacket
Music fans should check out this light show jacket that reacts to music. Created as a final project for the maker's Music Technology and Applied Electronics degree, the jacket is based around an Arduino Mega connected directly to a computer and can pulse differently according to pitch or amplitude.
3. Stormtrooper voice changer
It's never too early to start planning for Halloween or the next sci-fi con. If you've been thinking it's time for a set of Stormtrooper armor, you might as well sound the part, too. Visit the Sparkfun site to learn how to build a Stormtrooper voice changer to go in your helmet.
4. Cigarette-smoke detecting shirt
In more practical projects, a seventh grader used an Arduino LilyPad to create a cigarette-smoke detecting shirt to encourage his dad to kick the habit. If you smoke while wearing the shirt, it turns on an escalating series of LEDs labeled stinky breath, yellow teeth, and lung cancer.
5. Pokémon Go patches with EL Panels
Many of us spent a chunk of this summer's free time on Pokémon Go. If you're still playing, the folks over at Sparkfun can help you represent your team with these EL panel patches. And of course, if you're not a Pokémon fan, you can simply replace those images with your own favorite designs. If you need a more personal connection to your team, try this similar project from 2014 to make an EL tattoo.
6. Skintillates
Leveling up on those tattoos, the Hybrid Ecologies Lab is working on Skintillates, electronics built into temporary tattoos so that they flex with your skin. They can work with assorted sensors for a variety of applications, such as checking your typing position or posture or controlling devices. Their goal is to replace the Arduino and MakeyMakey they're currently built with and to develop their own open source development board for further flexible wearables.
7. Cosmic Bitcasting
Some of the earliest practical applications for wearables involved environmental sensors. Cosmic Bitcasting detects cosmic radiation with the goal of using the data to further cosmic radiation research. You can see the detector in person at the Alchemists of Art and Science exhibition at the Ars Electronica Center in Linz, Austria.
8. threeASFOUR 3D-printed clothes
Beyond electronics—and sometimes with them—3D-printed clothes and shoes are getting more interesting (albeit perhaps not more comfortable). For their Summer 2016 Interdimensional collection, threeASFOUR won the Fashion Design Award by the Cooper-Hewitt Smithsonian Design Museum. This collection worked to incorporate traditional tailoring with 3D-printed surfaces.
9. LED matrix handbag
Finally, if you're going to have tech wearables, you're going to need to accessorize. Try this LED matrix handbag. You can stream a pattern or a message across the LEDs. Not only does the maker show you how to set up the matrix and give you the code, she also shows you how to sew the bag itself.
10. 3D-printed iris-blinking goggles
Then you can top off your outfit with these 3D-printed iris-blinking goggles:
11. NeoPixel tiara
Combine a 3D printer, Gemma microcontroller, sewable NeoPixels, and a soldering iron to make a fun lighted tiara:
Conclusion
If you want to get started building your own wearables, the LilyPad and FLORA, both featured in products above, are good places to start. There are plenty of resources, both for buying supplies and project ideas, available across the web. To get started with 3D-printed wearables, browse the fashion section of Thingiverse.
11 wonderful wearable open source projects was authored by Ruth Suehle and published in Opensource.com. It is being republished by Open Health News under the terms of the Creative Commons Attribution-ShareAlike 4.0 International License (CC BY-SA 4.0). The original copy of the article can be found here.