Dispatch from Denmark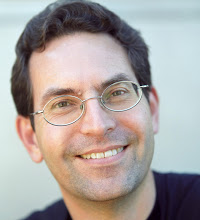 John D. Halamka, MDToday I'm in Denmark speaking at a yearly national healthcare IT conference.
Denmark is a remarkable country of 5 million people with a robust social support system. Healthcare is provided for life as part of being Danish. If you lose your job, generous unemployment benefits provide for the ongoing well being of you and your family. Income inequality is among the lowest in the world (see the world mapped by income inequality below)
When people gather together in Denmark, there is a sense of common purpose and shared experiences. The Danish call this "hygge" or coziness.

I spoke about the experiences of the Meaningful Use program, the evolving US reimbursement system, and the quest for innovation - especially in the areas of social networking for healthcare, mobile, analytics, and cloud hosting.

As I travel the world, I find the most societies are struggling with the same problems - how to improve healthcare quality while reducing cost, how to enhance safety and efficiency with technology, and how to improve the patient experience.

Technology is rarely the rate limiting step. Instead the primary issues are workflow redesign and process improvement.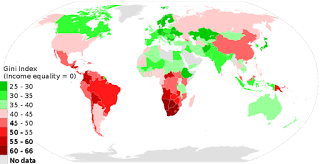 While in Denmark, I heard that government planners proposed implementing automation to save money by eliminating medical secretaries and other team members who would have shared the burden of data entry. I explained that this would be "penny wise and pound foolish". In the US, 40% of clinicians want to quit because they no longer practice at the top of their license, spending half their day on data entry. Rather than expect a return on investment from staff reductions, a better approach would be to spread the work of new digital tools across a team of caregivers/support staff enabling all clinicians to be more productive doing direct patient care.

Denmark has taken a leadership role in many areas. They have a single lifetime identifier for healthcare. They have a nationwide registry of medications. They have a single uniform consent and privacy policy for the country. The US needs to follow their example in these areas.

I look forward to hosting my Danish friends in Boston to show them our work with telemedicine/telehealth and patient/family engagement. I return to Boston tomorrow and then head to China on Saturday for a series of keynotes about innovation, emergency response, and healthcare leadership. From China I travel to New Zealand to meet with healthcare leaders in Auckland, Christchurch, and Wellington.

Although I limit my international travel to just my "vacation time", I relish the bidirectional exchange of ideas as we share our experiences, good and bad, with each other with the hope of making a difference in health.