Humetrix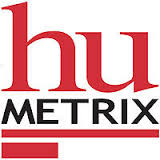 Humetrix has pioneered the development of innovative consumer-centered IT solutions over the past 15 years, which have been deployed around the world. Humetrix mobile applications are helping to transform healthcare by providing consumers with their own health IT systems for enhanced patient safety, care coordination and cost control.
The company's management team and personnel, and members of its Boards of Directors and Advisors include a diverse team with deep healthcare, IT, mobile technology and entrepreneurial experience. They are committed to Humetrix' mission to transform healthcare by empowering patients with their own health data in the palms of their hands and making them more active participants in managing the healthcare they receive.
iBlueButton
Humetrix's ONC multi-award winning iBlueButton mobile application delivers a common-sense approach for data sharing, with the consumer /patient/ citizen accessing, storing, and sharing as they need, and as they want their own health records with the use of their own mobile devices. With iBlueButton, personal health records and other sensitive personal health information are only placed in the hands of the iBlueButton app user who pulls their own data directly from Medicare, the VA or the DoD health system into their own smartphone or tablet.
Computing, data processing, personal annotation, and data storage only take place on the user's device, securely, under the user's direct control. Personal information is never seen, stored, processed, or shared with third parties by Humetrix or anyone else other than the app user who has total ownership and control over their personal health information. With this local privacy and security by design architecture, iBlueButton avoids the risk of data tampering and data hacking of large cloud-based health data systems which have become the prime targets of such attacks.
iBlueButton embraces and delivers on the Administration's new MyHealthEData initiative, starting with CMS Blue Button 2.0, by putting patients first and giving them control over their health information. Blue Button 2.0 enabled, iBlueButton provides for over 50 million Medicare beneficiaries and their caregivers a critical patient safety tool for them to coordinate their care.
SoS QR
Winner of the 2016 FCC Chairman's Awards for Advancements in Accessibility, SOS QR is a mobile platform developed by Humetrix for anyone facing an emergency to use and for individuals with chronic medical conditions, severe allergies, or special needs who are even more vulnerable in an emergency.
With the use of the app in an emergency anywhere around the world, individuals create and share the information they want emergency responders to know (such as a severe allergy, medications, conditions, emergency contacts, etc.), and can call for help with the use of an emergency call button all directly on their smartphones or smartwatch. The personal information record created with SOS QR is securely stored/ encrypted on the user's smartphone so that it is available at any time even when no internet connection is available such as in a disaster scenario.
Tensio
TENSIO is Apple Watch enabled. TENSIO™ is an app designed by the Humetrix physician team to help anyone best manage their high blood pressure. The app integrates Apple HealthKit data from the user's monitoring devices (blood pressure monitor, activity tracker, etc.) with individual health and medical record data such as conditions and medications. TENSIO then applies medical intelligence in the form of an expert system to guide app users to manage their hypertension via periodic notifications. TENSIO is Apple Watch enabled.
Humetrix is a Women Business Enterprise (WBE), certified by the National Women Business Owners Corporation (NWBOC).
Homepage: Humetrix