Biden Gives a Peek at What's to Come for Cancer Moonshot
Anna Edney | Bloomberg Politics |
June 29, 2016
A corporate-government partnership to improve U.S. veterans' access to personalized cancer treatments will highlight a nationwide series of gatherings and events Wednesday detailing of Vice President Joe Biden's "Cancer Moonshot" program. IBM Corp. will donate access to its "Watson" supercomputer -- best known for beating human champions on the television game show "Jeopardy!" -- to the U.S. Department of Veterans Affairs. The supercomputer will help provide facilitate oncology treatment for those who have served in the U.S. military, according to a statement from the White House.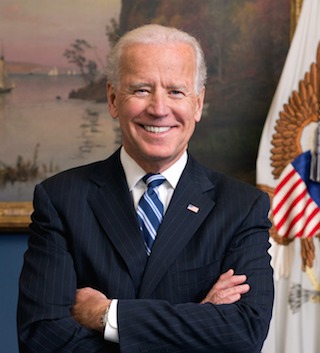 Vice President Joe BidenBiden's program will kick into full gear with summits in Washington and around the country to promote coordination among drugmakers and government agencies. With just half a year left in President Barack Obama's administration, it's crucial to begin the projects, said Greg Simon, executive director of the Cancer Moonshot Task Force. As part of the program, drugmakers have committed to share research to speed new oncology medications to market. Through the National Cancer Institute, as many as 30 companies will get fast access to drugs for study in combination with other medications, or for uses other than those for which they have approval.
Currently, getting permission to do such studies can take as long as a year and a half, according to Biden's office. Some private foundations committed to double their investment in cancer research over the next five years, including the American Cancer Society, which currently spends about $100 million per year in grants for academic research institutions and as much as $20 million annually on its own research, according to the statement. Alex's Lemonade Stand Foundation will put $150 million toward childhood cancer research, the White House said...