OpenMRS – Watch the continuing progress of this global eHealth solution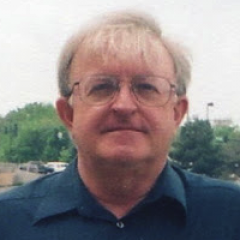 Peter GroenOpenMRS is a collaborative 'open' community of people working to apply health information technologies (IT) to solve problems, primarily in resource-poor environments. It is a proud community of developers, implementers, funders, and users all trying to make the world a better place by using their expertise to improve the health and wellness of the planet.
Whether for lack of time, developers, or money, most health care programs in developing countries manage their information with simple spreadsheets or small, poorly designed databases … if anything at all. OpenMRS is an excellent alternative to those less than adequate solutions.
OpenMRS is a free, open-source eHealth program. All of the core resources used in OpenMRS are open source and freely available. OpenMRS is programmed in Java and the core application works through a web-browser. The back end database is currently in MySQL.
OpenMRS remains a work in progress – continuously being improved by its global community. The source code is always freely available for anyone to review and download. You can find additional information or download OpenMRS here. OpenMRS recently switched to using Git as its version control and hosting system at GitHub.com
OpenMRS has posted its plans to further enhance the system over time on the Road Map page in the OpenMRS Wiki. The OpenMRS Developers Guide is also posted there. If you may also want to see and try out the OpenMRS Demo. Finally, don't forget to take a look at the OpenMRS Atlas to see all the locations where OpenMRS is being implemented around the world.
Check out some of these recent articles about OpenMRS:
For much more news and information about OpenMRS and other 'open' eHealth solutions, go to Open Health News. Also, remember the OpenMRS 2012 Implementers Meeting takes place next week in the Philippines.
Peter Groen, Senior Editor, Open Health News (OHN)