OpenClinica – A Leading Innovative Open Source Clinical Trials Solution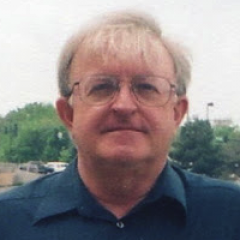 Peter GroenOne of the top choices of Open Health News (OHNews) readers looking for information on 'open source' eHealth solutions in 2012 was OpenClinica. OpenClinica has positioned itself as one of the world's leading open source clinical trials software for electronic data capture (EDC) and clinical data management (CDM). OpenClinica was first released in 2005.
OpenClinica has been successfully used in thousands of clinical trials across some very diverse settings in over 100 countries. It has been used in studies involving 10 to 100,000 patients and in dozens of regulatory submissions for all phases of clinical trials. The OpenClinica Community now consists of over 15,000 members world-wide.
Background
OpenClinica was born out of frustration with existing proprietary electronic data capture (EDC) software that was inflexible, expensive, and difficult to consume. OpenClinica solved these problems by giving customers:
A way to quickly deploy powerful software for running a clinical study regardless of the study's size, scope, language, budget, and other factors.
The freedom from becoming locked-in to a single vendor
The freedom to tailor an EDC solution to ones particular needs.
Today, OpenClinica provides the industry with one of the more powerful software solutions for capturing and managing clinical trial data. It allows you to build your own studies, design electronic Case Report Forms (eCRF), and conduct a range of clinical data capture and clinical data management functions.
Major Features
OpenClinica believes that flexible software built on 'open standards' and 'open architectures' can best meet some of the most significant challenges facing clinical research today. It supports Good Clinical Practice (GCP) quality standards and guidelines.
OpenClinica comes in both a Community & an Enterprise edition.
The OpenClinica Community edition is freely available for all to use.
The OpenClinica Enterprise edition has additional capabilities and is commercially supported.
* Download the community edition at https://community.openclinica.com/project/openclinica
OpenClinica provides a range of consulting services related to setting up research studies and conducting clinical trials, in addition to support services such as hosting, training, maintenance, and tailored software enhancements.
Feature Highlights
A robust and scalable technology infrastructure developed using the Java J2EE framework and powerful PostgreSQL database.
An intuitive interface for subject enrollment, clinical data capture, validation, and query management.
As a web-based software solution, all users need is a PC, browser, and an Internet connection.
Tools for clinical data management, data cleansing, and site monitoring.
Assistance in configuring study protocols: electronic Case Report Forms (eCRF), edit checks/rules, users, and study event definitions, and more.
Automated and manual capabilities for import, export, and data interchange data with other systems in a variety of formats.
Rules engine performing advanced validation of study data and define automated actions within the system.
Administrative tools for overall system oversight, auditing, configuration, and reporting.
Security: setting up roles, access privileges, user authentication & passwords, electronic signatures, SSL encryption, de-identification of protected personal data, and a comprehensive set of auditing tools.
* See https://docs.openclinica.com/3.1/openclinica-user-guide/overview-openclinica
Recent news items in Open Health News (OHNews) related to OpenClinica
Conclusion
Finally some closing observations, thoughts, links for our readers to follow up on if they want to know more about OpenClinica.
Here at Open Health News (OHNews), we expect to hear a lot more about OpenClinica in the coming years and will be reporting on the company, the community, and their innovative 'open' solution.

Peter Groen, Senior Editor, Open Health News (OHNews)