Humetrix Calls for Burgess Interoperability Bill to Add Provider/Patient EHR Exchange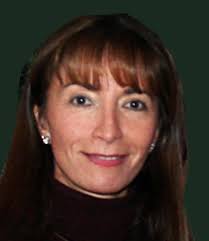 Bettina Experton, MD, MPH As a developer of several mobile personal health record applications, Humetrix supports Congressman Michael C. Burgess, MD, aim to accelerate electronic health record interoperability as expressed in his draft Health IT bill. We emphasize the need to facilitate health information exchange between providers and their patients, so that patients or their caregivers connect and exchange their personal health information with different providers as a key complement to efforts to improve health information exchange between provider systems.
Over the last fifteen years, Humetrix has developed numerous mobile health applications that enable consumers to engage with providers, clinicians, and other healthcare sources, using their own data. One of these applications – iBlueButton – incorporates all existing electronic health record (EHR) standards (Blue Button+ standards with secure DIRECT messaging for data transport and EHR HL7 C-CDA format for the content of records) and allows patients to easily and securely receive, view, and aggregate on their mobile devices, clinic and hospital discharge summary records from most 2014 certified EHRs
Like other standard-based personal health records (PHRs), iBlueButton enables "consumer-mediated exchange" so that patients and/or their designated caregivers can send and receive standardized health records to/from their providers, thus enabling health information exchange between themselves and multiple providers when necessary. In addition to uses in other markets, iBlueButton transforms the Medicare beneficiary-level claims data currently produced by the Centers for Medicare & Medicaid Services (CMS) into a secure, user friendly, longitudinal health record that is stored on an individual's mobile device and exchanged by patients with their providers at the point of care, under the user's sole control. iBlueButton also uniquely aggregates a Veteran's DoD/Tricare and VA summary records securely on their own devices.
Given that patients and their caregivers currently have access to technologies like iBlueButton that can help facilitate health information exchange, we believe that any legislative solution that facilitates greater levels of system-to-system interoperability should also recognize the important role that patients can play in managing and sharing their own health information.
We have not seen widespread interoperability to date, but believe that existing standards are sufficient to enable increased levels of interoperability if appropriately incorporated into certified EHR products by EHR vendors and used to their full potential by health care providers and patients. The current lack of provider-to-provider health information exchange is mainly caused by business barriers – not by a lack of technical interoperability. All certified EHRs are able to transmit data using the DIRECT standard, as well as produce usable C-CDA records which can be received by certified EHRs and/or standards-based PHRs.
While there are challenges, it is possible to achieve interoperability today using the standards outlined in the Meaningful Use program. Barriers do not exist when information is exchanged between a patient and his/her provider, as patients have a legal right to access their health information under the new HIPAA Omnibus rule. This makes consumer or patient-mediated exchange a near term solution to achieving interoperability using the existing EHR infrastructure.
Patient-mediated exchange can be achieved today by any provider using any 2014 certified EHR, as long as the DIRECT messaging function is "turned on." Using DIRECT, eligible providers are able to transmit patient records to other providers and also send patients their outpatient visit and hospital discharge summaries, enabling them and their caregivers to review and share them with the next provider.
We look forward to encourage, rather than stall, the use and compliance with existing standards and regulations first, before waiting for EHRs to widely adopt new and yet-to-be proven standards, which will take a few years. Not doing so will create further delays in health information exchange, endangering the health of millions of patients.