HIMSS19: What to Look Out For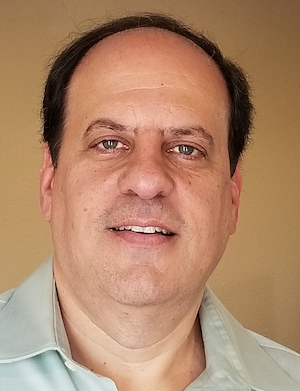 Noam H. Arzt, Ph.D.The 2019 HIMSS Annual Conference and Exhibition is in many ways a daunting event. Upwards of 40,000 people will likely attend this combination of educational experience, trade show, and overall shmooz-fest. But many people who go to this conference have a tough time: its sheer size can be quite overwhelming. There are pre-conference symposia, popular and important keynote speakers, educational sessions along with a myriad of topical tracks, and a massive exhibition hall that runs the full length of the Convention Center.
Here are some of the things I'll be looking for this year to try to focus my activities:
Interoperability Showcase: Over on one side of the exhibition hall, the Interability Showcase is worth a look. A series of real-time use cases are demonstrated by participating organizations on a set schedule - one starts every fifteen minutes. They cover a wide variety of topics and allow the viewer to not only see a live interoperability demonstration using real systems but almost more importantly to meet and talk to the presenters afterward. In addition, there is a theatre which runs interesting presentations and talks based on the Showcase topics.
ONC Town Hall: I do a lot of work with standards and also with governmentclients, so it's important to know what's on ONC's agenda They sponsor a town hall meeting every year which not only allows them to convey their priorities for the year but which also allows members of the audience to ask questions and make comments. Even if your work is in the private sector, Federal activities can have a profound effect on what happens.
Developer's Innovation Lab: This is a section of the exhibit hall which has technical experts on hand to answer questions and run workshops on hot topics. For instance, one important open source session is titled "Getting Started with SMART on FHIR" and is a good place to start if FHIR is new to you.
Follow a Track: Because the conference is so daunting, HIMSS has defined more than twenty tracks, each covering a different perspective on health IT.So, for instance, if you were interested in Health Information Exchange, Interoperability, Data Integration & Standards like I am you can go to the page for that track and see links to speakers, sessions, and even social events with others interested in these topics. It's a great way to focus on specific areas of interest.
Open Health News is preparing an Open Health Guide to the HIMSS19 conference so stay tuned!