Veeva OpenData Available in France
Press Release | Veeva Systems |
June 1, 2015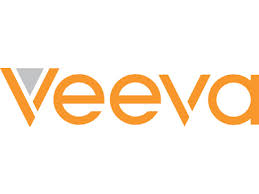 Veeva OpenData offers customer reference data and services in France - the second European market in six months
BARCELONA, Spain, June 1, 2015 /PRNewswire/ -- Veeva Systems announced the availability of Veeva OpenData in France - the second European market in just six months - delivering a new approach to data that is open, easy, and global. Veeva OpenData provides customer reference data and services for the life sciences industry and delivers millions of comprehensive healthcare professional (HCP), healthcare organisation (HCO), and affiliations profiles with consistent standards of quality. Veeva OpenData offers simple pricing, and eliminates complex and restrictive three-party agreements that limit usage and access to customer data.
"Life sciences companies have been seeking a more efficient, streamlined solution for accessing customer data across markets and platforms," said Guillaume Roussel, director of strategy for Veeva OpenData in Europe. "Our new approach to customer data makes comprehensive customer records fully accessible across the organisation and, because it's open, eliminates contractual complications and limitations."
The Veeva OpenData Partner Program makes it easy for companies to access and maximise their customer data through Veeva's growing partner ecosystem that includes Axtria, BMI SYSTEM, Crossix Solutions, Decision Resources Group, HighPoint, LiquidHub, OpenQ, Symphony Health Solutions, Qlik, and Zephyr Health.
To best support customer needs globally, Veeva OpenData is being developed for all major markets, and available today in Australia, China, France, the US, and the UK. Availability in other major European countries is expected in 2015, with additional regions to follow in 2016. Veeva's rapidly expanding European data business is led by Guillaume Roussel and Francesca D'Angelo, two highly experienced industry experts with more than 25 years combined experience in life sciences data management and compliance.
Roussel will discuss the importance of open, easy, and global customer data in complying with the EFPIA transparency code during Veeva's upcoming life sciences transparency seminar on 2 June in Paris, co-hosted with BMI SYSTEM and Simmons & Simmons. Learn more about this seminar here.
Today, the company also announced that Sobi, a specialty life sciences company dedicated to rare diseases, has selected Veeva Commercial Cloud, including Veeva OpenData in the UK and France to support its global commercial organisation across sales, marketing, and medical. Sobi joins a growing list of life sciences companies, including Kythera, Medac Pharma, and Keryx, in establishing end-to-end commercial operations with Veeva Commercial Cloud. Read the full announcement.
Additional Information:
About Veeva Systems
Veeva Systems Inc. is a leader in cloud-based software for the global life sciences industry. Committed to innovation, product excellence, and customer success, Veeva has more than 275 customers, ranging from the world's largest pharmaceutical companies to emerging biotechs. Veeva is headquartered in the San Francisco Bay Area, with offices in Europe, Asia, and Latin America. For more information, visit http://www.veeva.com.
Forward-looking statements
This release contains forward-looking statements, including the market demand for and acceptance of the Veeva OpenData products and related services, plans for expanding the geographic coverage of the Veeva OpenData products and related services, the results from use of the Veeva OpenData products and related services, and general business conditions, particularly in the life sciences industry. Any forward-looking statements contained in this press release are based upon Veeva's historical performance and its current plans, estimates, and expectations, and are not a representation that such plans, estimates, or expectations will be achieved. These forward-looking statements represent Veeva's expectations as of the date of this press announcement. Subsequent events may cause these expectations to change, and Veeva disclaims any obligation to update the forward-looking statements in the future. These forward-looking statements are subject to known and unknown risks and uncertainties that may cause actual results to differ materially. Additional risks and uncertainties that could affect Veeva's financial results are included under the captions, "Risk Factors" and "Management's Discussion and Analysis of Financial Condition and Results of Operations" in the company's filing on Form 10-K for the period ended January 31, 2015. This is available on the company's website at http://www.veeva.com under the Investors section and on the SEC's website at http://www.sec.gov. Further information on potential risks that could affect actual results will be included in other filings Veeva makes with the SEC from time to time.
SOURCE Veeva Systems