TracFone Wireless Lends Support to "Precision Medicine Challenge" to Benefit Underserved in U.S.
Press Release | Tracfone |
November 10, 2015
With New Push TracFone, Intel, and Other Entrepreneurs Respond to President's Call to Build Next Generation of Digital Health Tools With Focus on Health Equity for All
WASHINGTON, Nov. 10, 2015 /PRNewswire-USNewswire/ -- TracFone Wireless Inc. (TracFone) is partnering with the National Health IT Collaborative for the Underserved (NHIT) to support the "Advancing Health Equity through Precision Medicine Tools" Challenge (www.PMIChallenge.org). TracFone and the other partners in the Challenge are being recognized here this week for their support during the HIMSS Connected Health Conference.
The Challenge is an undertaking of the National Health IT Collaborative for the Underserved (NHIT Collaborative) to:
Address the precision medicine needs of people in underserved and medically underserved communities;
Facilitate participation of people from underserved and medically underserved communities to the precision medicine cohort; and
Promote the use of open health platforms to expand the breadth, depth and interoperability of digital health tools and associated data to support the Precision Medicine Initiative.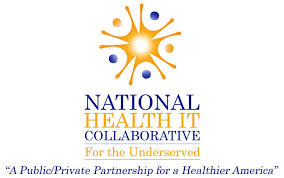 "Precision medicine" refers to the custom tailoring of medical treatment to the individual characteristics of each patient. Using a data-driven approach, it looks at individual variability in genes, environment, and lifestyle for each person, rather than large groups of individuals.
TracFone President and CEO F.J. Pollak said:
"As an organization that reaches and serves millions of low-income and other underserved Americans, TracFone supports the National Health IT Collaborative in using cutting-edge approaches to improve the health of Americans who need help the most."
TracFone, the largest provider of wireless Lifeline services in the United States, provides Safelink wireless service to 4.5 million U.S. households. Additionally, nearly two million Medicaid recipients in 26 national Medicaid health plans since inception have benefitted from free cell phone service and mobile health information through TracFone's Safelink Health Solutions, a groundbreaking initiative of the federal wireless Lifeline program.
The advance of precision medicine is seen as a major new avenue for addressing the delivery of healthcare throughout the United States.
Luis Belen, CEO of NHIT Collaborative, said:
Luis Belen"The challenge we are announcing today is an important step forward in accomplishing the specific goals of the President's Precision Medicine Initiative by ensure health equity requires deliberate strategies and efforts to guarantee that all Americans -- including those in underserved communities and those who are medically underserved -- can access and reap the benefits of precision medicine."
Funding for the challenge is being provided by the Gordon and Betty Moore Foundation. Other partners include Massachusetts General Hospital, Partners Healthcare's Medical Device Plug and Play Program, Howard University College of Medicine, HIMSS North America and Intel Corporation.
Since 2008, NHIT Collaborative has focused on the elimination of health disparities and attainment of optimal health for multicultural underserved communities. NHIT Collaborative works in partnership with organizations and individuals to assure that members of these communities benefit fully from HIT advances.
ABOUT TRACFONE
With over 25 million subscribers, TracFone Wireless, Inc. is the largest no-contract cell phone provider in the U.S. For more information, visit http://www.tracfone.com.