Photonics-led Consortium Leverages $3B in Private Cancer Research for Early Detection Technologies
Press Release | National Photonics Initiative |
June 29, 2016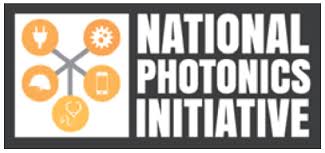 WASHINGTON, June 29, 2016 /PRNewswire/ -- The National Photonics Initiative (NPI), an alliance of top scientific societies uniting industry and academia to raise awareness of photonics, today unveiled a white paper and cancer technology road map that identifies the most promising existing and new technologies for increased and concerted private and public investment to achieve the goals of the National Cancer Moonshot – accelerate the early detection of cancer and save lives. "A Brighter Future: Achieving the Goals of the Cancer Moonshot through Adoption of New and Enhanced Technologies and a Transformed IT Health System," details a commitment made by the scientific community, leading medical technology industry, over 350 hospitals and major patient advocacy groups across the nation to leverage the more than $3 billion annual private investments in cancer research toward early detection technologies of the most aggressive cancers.
"Curing cancer will not happen overnight – it will take public-private partnerships and coordinated investments that will accelerate the prevention, diagnosis and treatment of the disease," said Tom Baer, chair of NPI Cancer Moonshot Task Force who today attended Vice President Joe Biden's Cancer Moonshot Summit in Washington, DC. "Like too many Americans, the Vice President's fight to end cancer is personal. The photonics community and our partners in health care, industry and academia stand united in admiration and support of his mission to bring about a decade's worth of advances in five years."
The NPI has mobilized thought leaders from leading academic institutions, patient organizations, hospitals and the medical device industry including the Lung Cancer Alliance, Prevent Cancer Foundation, Siemens, the Advanced Medical Technology Association (AdvaMed), the Medical Imaging and Technology Alliance (MITA), The Optical Society (OSA), the International Society for Optics and Photonics (SPIE), MD Anderson Cancer Center, Stanford University, Rush University Medical Center, University of Texas Health Science Center, University of Chicago and Rice University. In its white paper and cancer technology road map, the consortium recommends the expansion of funding for clinical studies over the next five years employing existing noninvasive, and minimally invasive, imaging technologies and companion molecular tests for early detection of cancer; coordinated public and private investments to expand funding for the development of new noninvasive quantitative imaging approaches for early detection and guided treatment of cancer where these technologies are needed; and, resources to develop a network for an information technology (IT) medical infrastructure available to US health care providers and consumers.
"The good news is that our country can make significant strides within the next five years by effectively utilizing existing technologies and leveraging new investments to stimulate development of low-cost, precise, early detection technologies and treatment protocols," said Baer. "Earlier and more effective intervention, as well as stratification to surveillance rather than unnecessary intervention, promises better outcomes for patients and savings to the health care delivery network."
Optics and photonics play a key role in health care technology, both in enhancing our ability to observe and measure symptoms, as well as our capability to treat patients earlier with less invasive, more cost-effective methods. Photonics-based health care tools offer sensitivity, precision, speed and accuracy that enable rapid, personalized diagnosis and effective therapy.
"Advancements in optics and photonics technologies as well as high sensitivity molecular diagnostic tests are essential for ushering in these next generation tools for medicine and health care that will benefit patients across the spectrum of cancer management," said Alan Willner, chair of the NPI Steering Committee. "The NPI looks forward to continuing to engage with a broad array of stakeholders who can define and exploit opportunities that will significantly impact efforts to achieve the National Cancer Moonshot Initiative goals."
On Thursday, June 30, the NPI will host a webinar discussion its Cancer Moonshot technology road map, and the impact of the recommendations on patients, providers and industry. Speakers include Lauren Leiman and Jerry SH Lee, Office of the Vice President; Carolyn (Bo) Aldigé, Prevent Cancer Foundation; Shandi Barney, Advanced Medical Technology Association (AdvaMed); Jim Mulshine, Rush University; and, Joelle Fathi, Swedish Cancer Institute. Media is invited. Space is limited. To register, click here.
About the NPI: The National Photonics Initiative (NPI) is a collaborative alliance among industry, academia and government to raise awareness of photonics and the impact of photonics on our everyday lives; increase cooperation and coordination among US industry, government and academia to advance photonics-driven fields; and drive US funding and investment in areas of photonics critical to maintaining US economic competitiveness and national security. The initiative is being led by top scientific societies including the American Physical Society (APS), the IEEE Photonics Society, the Laser Institute of America (LIA), The Optical Society (OSA) and SPIE, the International Society for Optics and Photonics. For more information visit www.lightourfuture.org.
Contact:
Emily Pappas
[email protected]
231.357.6330 (cell)
202.448.5208 (desk)
SOURCE National Photonics Initiative
Related Links