OSEHRA 2014: Patricia Abbott Elected to OSEHRA Board
Press Release | OSEHRA |
September 12, 2014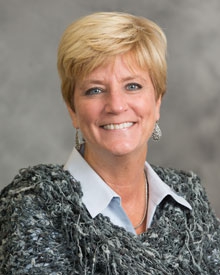 Patricia Abbott, PhD, RN, FAAN, FACMIArlington, VA, September 12, 2014 – The Open Source Electronic Health Record Alliance (OSEHRA) announced today that Patricia Abbott, Ph.D., RN, FAAN, Associate Professor at the University of Michigan School of Nursing, was elected to the OSEHRA Board of Directors by its members at the 2014 OSEHRA Open Source Summit.
Abbott, the first woman and the first nurse elected to the Board of Directors, will begin her three- year term in October, following the departure of founding Director John D. Halamka, MD, MS, Professor of Medicine at Harvard Medical School. "It has been a great pleasure to serve on the OSEHRA Board during its emergence as a unifying force in the open source community," said Halamka, "and I'm delighted to be succeeded by someone with Dr. Abbott's clinical and academic experience."
A member of the Biomedical Computing and Health Informatics Study Section at the U.S. National Institutes of Health, Abbott has an extensive research background in data analytics, data visualization, human computer interaction, and user-centered design. She has expanded that body of knowledge into low-resource mHealth/eHealth development and study, partnering with the University of Michigan's Center for Health Communications Research and the University of Michigan's Center for Managing Chronic Disease.
"After twenty years of deep involvement with health IT as a practitioner, educator, and scientist, I know the power of open source," said Abbott. "The abilities and power it provides for the next generation of health care providers and information scientists is vital and will enable a necessary transformation of our practices."
"We are pleased to welcome Dr. Abbott and her unique perspective and experience to OSEHRA," commented Seong K. Mun, President of OSEHRA. "This is an exciting time for the open source community, and the leadership of Dr. Abbott as an acclaimed practitioner and teacher will certainly add balance and depth to the conversation and to the OSEHRA Board."
The OSEHRA Board of Directors is chaired by LTG (ret.) James B. Peake, M.D, President of CGI Federal. Other members include Michael O'Neill, CEO of MedicaSoft, LLC; Andrew Aitken, Global Open Source Practice Leader at Wipro, Ltd.; and Seong K. Mun, Ph.D., President and CEO of OSEHRA.
OSEHRA
OSEHRA is a non-profit organization dedicated to accelerating innovation in electronic health record software and related technology. Founded in 2011, OSEHRA is a rapidly growing open source community with over 2,400 registered members representing 160+ industry, academic, and government organizations. OSEHRA supports an open, collaborative community of users, developers, and researchers engaged in advancing electronic health record software and related health information technology. OSEHRA hosts software repositories for applications such as the Department of Veterans Affairs' VistA electronic health record. OSEHRA is a member of global industry associations including the American National Standards Institute (ANSI), the Healthcare Information and Management Systems Society (HIMSS), and Health Level 7 (HL7).
Contact
Desereé Johnston
[email protected]
(571) 858-3181
Open Health News' Take:
It is great to see Patricia Abbott being elected to the OSEHRA board. Patricia was one of the key people who worked with the VistA community to develop an EHR platform that could be used to teach the fundamentals of EHRs through the Regional Extension Centers (RECs). I was on the original call where Dr. Robert M. Kolodner, former VA CIO and former Health IT Czar, introduced Patricia and the rest of the ONC REC team to the VistA community. They had a serious problem developing an educational curriculum and a teaching platform. Proprietary EHR vendors were refusing to allow the RECs to use not only their lousy EHR software for training purposes, they were not even allowing the RECs to use screenshots of their EHRs in the classrooms. Here is where one sees the power of the open source VistA community. Following the initial discussions with Patricia and her colleagues, the VistA community worked together to develop a version of VistA that could be used by the RECs. And today that is the core EHR platform that is being used to train tens of thousands of providers on the use of EHRs (over 200,000 trained so far...). Patricia has addressed several of the recent VistA Community Meetings on nursing and health IT informatics and the work being done by the REC centers. And to emphasize the point, all providers trained at REC centers know how to use VistA! Roger A. Maduro, Publisher and Editor-in-Chief, Open Health News.