Open Source Health announces launch of the first Women's Precision Medicine Platform in Atlanta, USA
Press Release | Open Source Health Inc. |
June 9, 2016
Toronto, Ontario, Canada – June 9, 2016: Open Source Health Inc. (CSE:OSH), (Frankfurt:0OS), a cloud based precision medicine platform that puts control into the hands of women to educate, advocate and collaborate on their own healthcare is pleased to announce the launch of the myAva Precision Medicine Platform with it's first cohort of women in Atlanta, GA.
"After 2 years of development we are finally set to deliver precision medicine to women with PCOS" says Sonya Satveit, CEO of Open Source Health Inc. "By providing an in-depth molecular insight of each woman, myAva will help achieve a new understanding of PCOS and has the potential to provide precision treatment programs customized to each woman's unique molecular makeup."
OSH has partnered with Medici Medial Arts – Center for Integrative Medicine and will work with their integrative healthcare team to deliver precision medicine to women in the Atlanta area.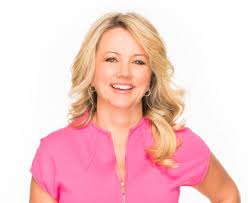 Sonya Satveit, CEO of Open Source Health Inc.The first use case for the myAva Precision Medicine platform is to support Polycystic Ovary Syndrome (PCOS) Precision Medicine by creating "digital version of each woman" based on her molecular makeup, biometric data, clinical evidence combined with the latest scientific knowledge. This digital version of each woman will contain molecular level information such as genetic information, blood proteins and metabolites, gut and vaginal microbiome, vital signs and biometric data collected from wearable technology (e.g., heart rate, activity levels, sleep patterns), self-reported data such as quality of life and environmental conditions.
This data will be integrated and analyzed using computational biology approaches cross-referenced with the latest scientific and clinical findings to objectively characterize health status and to identify potential transitions from health to disease using various molecular metrics. Participants will receive regular analysis and consultation with a healthcare professional to interpret data and discuss options to maintain a healthy state and/or to match therapy to the particular disease state they may have or be trending towards. myAva will produce a personalized health dash board that highlights actionable items and tracks progress towards optimal health in real time.
The myAva platform will be offered to medical clinics that focus on women's health on a "per patient" subscription basis. myAva will integrate into the current EHR (Electronic Health Record) systems in use by the clinic effectively adding precision medicine to the installed base of EHRs.
Additional revenue from product and service sales and a percentage of all provider billings through the system are also included in the revenue model. OSH estimates revenue in the $2,000.00 - $3,000.00 USD per patient annually. OSH expects each clinic will be able to support 3,000 to 5,000 PCOS patients annually using the myAva platform. There are 7 million women with PCOS in America today with global prevalence rates affecting from 10% – 20% of women. For example India is experiencing some of the highest prevalence rates today exceeding 20%.
OSH plans to add additional clinics later in 2016.
About Open Source Health Inc.:
Open Source Health takes a truly patient-centered approach and is in the business of providing a cloud based, real-time precision medicine platform to Clinics and Practices that focus on Women's Health. Open Source Health Inc. is leading the digital transformation of healthcare by leveraging the latest trends in digital health, precision medicine, molecular medicine, integrated and personalized health, social health and participatory medicine. This is medicine for the 21st century.
For more information, visit www.opensourcehealth.com
Contact:
For further information, please contact Investor Relations at Open Source Health Inc.
Toll Free: 1.866.403.1933 in North America
International Calling: +01.647.872.9986
http://www.opensourcehealth.com/contact-new/
Forward Looking Statements
Certain information set forth in this news release may contain forward-looking statements that involve substantial known and unknown risks and uncertainties. These forward-looking statements are subject to numerous risks and uncertainties, certain of which are beyond the control of Open Source Health Inc. ("OSH"), including, but not limited to, the impact of general economic conditions, industry conditions and the uncertainty of obtaining additional financing. Readers are cautioned that the assumptions used in the preparation of such information, although considered reasonable at the time of preparation, may prove to be imprecise and, as such, undue reliance should not be placed on forward-looking statements. Forward-looking statements contained in this press release are expressly qualified by this cautionary statement.
The forward-looking statements contained in this press release are made as of the date of this press release, and OSH does not undertake any obligation to update publicly or to revise any of the included forward-looking statements, whether as a result of new information, future events or otherwise, except as expressly required by applicable securities law.