"Involving patients in the design of every aspect of their Precision Medicine care is revolutionary," says Sonya Satveit, CEO of Open Source Health Inc., "Women with PCOS have been underserved in healthcare for a long time, and now for the first time, we have brought them to the forefront of innovation to trail blaze a new path to optimal health. Precision Medicine is the next paradigm shift in healthcare and it's exciting to have an amazing group of women involved as we create a new standard of care."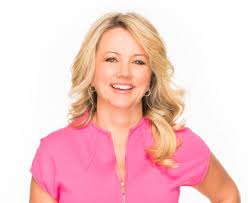 Sonya SatveitWith the help of this advisory team OSH is reimagining the way healthcare will be delivered to women. Patients are critical stakeholders that have traditionally been left out of healthcare decisions, by truly empowering them in healthcare with precision medicine means patients no longer have to wait for 17 years from research publication to clinical adoption. A one-size-fits-all approach to healthcare is giving way to individualized care and in order to meet the demands of precision medicine a completely new digital delivery system is required. The myAva platform is taking the lead as the first women-centric digital healthcare platform to deliver precision medicine.
"Being on the forefront of precision medicine as a patient, and potentially on the forefront of groundbreaking PCOS discoveries, is such an exciting place to be. The information we can uncover about PCOS by being the first to participate in a Precision Medicine Program for PCOS, the steps we can take to form the basis of integrative and precision medicine as an emerging system, will not only be a force of change in our lives, but I know it will prove beneficial for everyone in the PCOS community - patients and doctors alike," says Jo Lynn Mahan, a member of OSH's newly created Patient Advisory Board, "Data like this has never been collected, a Patient Advisory Board like this has never been done. We are pioneers for the future of Precision Medicine and, in fact, for women's health. I am honored to be a part of this incredible group of women."
Each member of the Advisory Board will be granted 10,000 stock options priced at $0.12 with an expiry date of June 20, 2026 in accordance with OSH's Stock Option plan.
In addition, further to its news release of June 13, 2016, OSH has completed its previously announced private placement.
About Open Source Health Inc.:
Open Source Health takes a truly patient-centered approach and is in the business of providing a cloud based, real-time precision medicine platform to Clinics and Practices that focus on Women's Health. Open Source Health Inc. is leading the digital transformation of healthcare by leveraging the latest trends in digital health, precision medicine, molecular medicine, integrated and personalized health, social health and participatory medicine. This is medicine for the 21st century.
For more information, visit www.opensourcehealth.com
Contact:
For further information, please contact Investor Relations at Open Source Health Inc.
Toll Free: 1.866.403.1933 in North America
International Calling: +01.647.872.9986
http://www.opensourcehealth.com/contact-new/
Forward Looking Statements
Certain information set forth in this news release may contain forward-looking statements that involve substantial known and unknown risks and uncertainties. These forward-looking statements are subject to numerous risks and uncertainties, certain of which are beyond the control of Open Source Health Inc. ("OSH"), including, but not limited to, the impact of general economic conditions, industry conditions and the uncertainty of obtaining additional financing. Readers are cautioned that the assumptions used in the preparation of such information, although considered reasonable at the time of preparation, may prove to be imprecise and, as such, undue reliance should not be placed on forward-looking statements. Forward-looking statements contained in this press release are expressly qualified by this cautionary statement.
The forward-looking statements contained in this press release are made as of the date of this press release, and OSH does not undertake any obligation to update publicly or to revise any of the included forward-looking statements, whether as a result of new information, future events or otherwise, except as expressly required by applicable securities law.