Medsphere Welcomes Emma Cartmell to Board of Directors
Press Release | Medsphere |
February 5, 2019
An experienced investor and innovator with proven bona fides, Cartmell's vision and relationships strengthen affordable healthcare IT provider
CARLSBAD, Calif.--February 05, 2019--(BUSINESS WIRE)--Medsphere Systems Corporation, the leading provider of affordable and interoperable healthcare information technology (IT) solutions and services, today announced that healthcare information technology advisor and investor Emma Cartmell has joined the company's board of directors. Cartmell is the former chief operating officer for NantHealth and is currently a managing director at Cappello Group, a global M&A investment bank, and a member of Morgan Stanley's Equity Expansion Fund advisory board.
"I'm very excited about the opportunity to contribute to Medsphere's mission and goals," said Cartmell. "At this point, the global healthcare ecosystem is looking for comprehensive solutions the can be implemented at a reasonable cost, which is essentially Medsphere's mission statement. I look forward to working with company leadership and the board to expand company products and services that don't ask healthcare providers to choose between technology and patient care initiatives."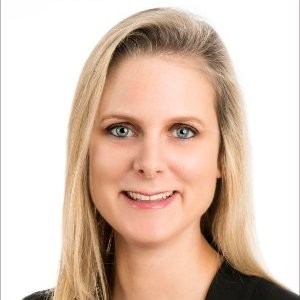 Emma CartmellThe depth and breadth of Cartmell's knowledge and experience makes her an invaluable source of information and strategy. As a founding partner in Exsede Healthcare Consulting, she guided emerging technology companies focused on precision medicine, health analytics, information technology and wellness through processes that included capital acquisition, growth strategy creation and partnership development. In the non-profit sector, Cartmell serves on the boards of HIMSS North America and the Austin (TX) Healthcare Council.
Earlier in her career, Emma led SAIC's Healthcare Advanced Program division and was director of business development for the Health Solutions Business Unit, where she helped federal government agencies identify innovative solutions and built a $1 billion sales pipeline.
"The addition of Emma to the Medsphere board is an exciting development that validates our strategic path forward," said Medsphere president and CEO Irv Lichtenwald. "She is extremely knowledgeable and experienced with almost the entire healthcare IT portfolio, and she shares our commitment to improved care through affordable technology. This is a great fit that I know will benefit both the company and our clients."
A native of the UK, Cartmell is also an advisor to the UK Department of International Trade on commercialization and investment opportunities in digital health and life sciences.
About Medsphere
Founded in 2002 and based in Carlsbad, Calif., Medsphere Systems Corporation is an organization of committed clinical and technology professionals working to positively impact patient care by delivering award-winning healthcare IT solutions for providers of every size and budget. Medsphere's inpatient portfolio includes CareVue, an integrated EHR system that incorporates clinical, financial, and patient accounting solutions, and RCM Cloud, a complete end-to-end revenue cycle management solution.
Using a vendor-independent approach to helping hospitals solve critical challenges, the Phoenix Health Systems division provides a host of healthcare IT services, including systems implementation, project management, remote service desk, end-user device management, application management and IT leadership. And Medsphere's ChartLogic division offers a complete ambulatory suite including EHR, Practice Management, Revenue Cycle Management, and Patient Portal.
Learn more about Medsphere at www.medsphere.com.
Contacts
Medsphere Systems
David Macfarlane
760-692-3751
[email protected]