IMS MAXIMS customer Taunton and Somerset FT Named as Global Digital Exemplar by UK Government
Press Release | IMS MAXIMS |
September 7, 2016
First UK site to deploy an open source electronic patient record recognised for its innovative digital offering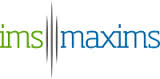 Taunton and Somerset NHS Foundation Trust (FT), customer of pioneering company IMS MAXIMS, has been named by Government as one of 12 Global Digital Exemplars in the NHS. The trust will receive up to £10 million of funding over the next two years to pioneer digital excellence and share best practice.
Recognised for its digital maturity and innovative digital health initiatives, the trust, which runs Musgrove Park Hospital, will be given the financial backing and support to fast track its plans to become world class in its digital deployments; using technology to help staff achieve higher efficiencies, enable better organisational workflows and deliver better patient care.
This includes ensuring that all systems across Somerset are interfaced, so that clinicians and healthcare professionals across the community have information and data at their fingertips. Patients will also be able to view and add to their patient record, seeing hospital test results, for example, at the touch of a button.
Dr Sam Barrell, chief executive at the trust, said: "We are thrilled to have been chosen, as it means we can really press ahead with bringing our NHS technology into the digital age.
"This work is ultimately about improving patient care and improving the patient experience, making healthcare as accessible as everything else that people do online in their everyday lives."
Less than 12 months ago the trust deployed openMAXIMS, an open source electronic patient record (EPR) system in A&E, theatres, outpatients, and the hospital's 30 wards. It was the trust's first step in a much bigger programme to become paper-lite by 2018 and deliver a fully interoperable digital healthcare community in Somerset.
The functionally-rich technology provided by IMS MAXIMS was chosen by Taunton and Somerset because it offered a flexible, cost effective alternative to proprietary software. The trust had access to £45 million worth of software development without the need for a license fee and it gave more control over how the system was deployed. The trust also recognised the future benefit to the NHS overall, from being able to develop, then share changes or improvements to the software with other NHS trusts, in turn taking advantage of economies of scale.
At the forefront of Taunton and Somerset's digital roadmap in the next two years are open standards, shared pathways of care, reciprocal views and data sharing, ePrescribing, data analytics and the use of mobile devices and apps. This will ensure clinicians have real time access to accurate information wherever and whenever they need, and provides the tools to empower patients to take control over their healthcare.
Shane Tickell, chief executive of IMS MAXIMS, said: "We are absolutely delighted for Taunton and Somerset. This is a significant milestone for them and the NHS. Their visionary approach to digital transformation has proven the value of an open source hospital system in regards to delivering better people productivity, improved patient outcomes and financial sustainability. And the recognition from government sends a clear signal about the important role this approach has to play in enabling the NHS to become digitally world class.
"The financial investment provided by the Digital Exemplar Programme over the next two years will allow Taunton and Somerset to reach its optimum digital capabilities, including deploying exciting software advancements such as medicine management, and data sharing and analytics. It also puts them on course to deploy software that achieves the long-term goal of personalised medicine; predicting and preventing rather than reacting and treating patients."
About IMS MAXIMS:
IMS MAXIMS is a pioneering clinical technology specialist committed to improving the coordination of patient care in healthcare environments.
Its expert team works in partnership with healthcare organisations to identify and deliver tailored, sustainable information sharing technology solutions supporting the provision of safer and more efficient care for current and future generations.
The organisation's 30-year history of collaborating with clinicians has resulted in the development of proven, flexible, user-friendly, safe and interoperable open source electronic patient record software.
With an ambition to meet today's healthcare challenges, IMS MAXIMS makes its software freely available and offers flexible options to support healthcare providers with implementation and maintenance.
Its open technology has increased collaboration in the development of the software which has resulted in better clinical engagement and empowerment across hospital wards and departments.
Deployment times are fast, meaning clinicians and patients can benefit from efficiency and safety improvements in rapid time.
For further information, please contact:
Chris Marsom, Highland Marketing on behalf of IMS MAXIMS
Tel: +44 (0) 1877 332 719
Mob: +44 (0) 7788 393 985
Email: [email protected]