open source electronic patient record
Press Release | IMS MAXIMS |
September 7, 2016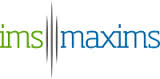 Taunton and Somerset NHS Foundation Trust (FT), customer of pioneering company IMS MAXIMS, has been named by Government as one of 12 Global Digital Exemplars in the NHS. The trust will receive up to £10 million of funding over the next two years to pioneer digital excellence and share best practice. Recognised for its digital maturity and innovative digital health initiatives, the trust, which runs Musgrove Park Hospital, will be given the financial backing and support to fast track its plans to become world class in its digital deployments; using technology to help staff achieve higher efficiencies, enable better organisational workflows and deliver better patient care...
Laura Stevens | Digital Health |
March 29, 2017

A million-pound open source electronic patient record has gone live in a northern NHS trust's eye department. Bolton NHS Foundation Trust deployed the ophthalmic OpenEyes software in January. David Haider, consultant ophthalmologist and chief clinical information officer at Bolton, told Digital Health News that he was doing a "slow deployment", with the EPR being used in cataracts first...