Crafter Software Announces Partner Award Winners
Press Release | Crafter Software |
March 16, 2017
Annual awards recognize top consulting services partners who demonstrate excellence in implementation of innovative digital experience solutions using Crafter CMS.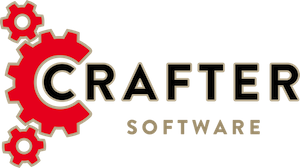 Reston, VA (PRWEB) March 16, 2017--Crafter Software, an award-winning provider of Web content management system software that drives high performance, personalized digital experiences, announced today the winners of its annual partner awards. The partner awards recognize exceptional and innovative implementations of digital experience solutions for our joint customers. These partner-led solutions demonstrate the valuable benefits our customers realize with the Crafter CMS digital experience platform.
The Crafter CMS platform is revolutionizing the ever-changing and increasingly complex requirements for digital experience creation, providing an open platform to unify digital content with dynamic user engagement. Enterprises using the Crafter CMS platform benefit from content-rich experiences that drive relevant and personal connections with their digital audience -- customers, partners, and employees.
"Crafter Software establishes partnerships with the best technology, services, and solution providers to enable our customers' success," said Russ Danner, Vice President of Products at Crafter Software. "Our partners are an extension of our global team, connecting customers with the Crafter CMS platform solution. Together, we implement modern digital experiences that drive business value."
The following companies are recipients of the Crafter Software Partner Awards for 2016.
North America Partner of the Year Award Winner: Rivet Logic
Rivet Logic (http://rivetlogic.com) is an award-winning consulting, design, and systems integration firm that helps leading enterprises to build innovative digital experiences and the solutions to manage and optimize those experiences for clients, employees, partners, and all stakeholders. "We are honored to be recognized as one of Crafter Software's top partners," said Alaaeldin El-Nattar, Chief Operating Officer at Rivet Logic. "The North America Partner Award is a testimony to the hard work that is put into our relationships with customers. Our exceptional technical expertise and successful experience implementing Crafter CMS allows our developers to build engaging websites, mobile apps, and rich multi-channel digital experiences for our customers. We're excited to call ourselves a Crafter Software partner, as the company is constantly evolving with the next generation technology solutions that provide the most compelling community engagement we have ever seen. This award validates that we continue to provide excellent technical service while ensuring that our customers get the most out of their technology investments."
EMEA Partner of the Year Award: Sourcesense
Sourcesense (http://www.sourcesense.com) is a market leader in the system integration of enterprise-grade solutions based on key open source technologies. "The new era of Web content management has started, and every day our customers ask for more intelligent and complex web content services. Crafter CMS simplifies our work, keeping the focus on a strong and flexible platform for building Web content experiences," said Piergiorgio Lucidi, Technology Evangelist and Chief of Enterprise Information Management at Sourcesense. "We build modern end-to-end solutions, and are proud to be an example of versatility, strength, and integration, exactly the same values expressed by Crafter CMS. We love the clean approach provided by Crafter CMS for creating new Web experiences and for giving us a smart way for implementing multi-channel strategies."
Emerging Partner of the Year: Micro Strategies Inc.
Micro Strategies Inc. (http://www.microstrat.com/) remains one of the most innovative technology solution providers and a strategic business partner for premier technology vendors. As an industry leader, Micro Strategies is at the forefront of architecting and implementing quality technology solutions with a commitment to responsive, client-first service and customer satisfaction. "We are very excited to be recognized as the Emerging Partner of the Year," said Adam Storch, Vice President of Business Solutions at Micro Strategies. "Our partnership with Crafter Software enables us to implement critical Web content management solutions to our customers, building on our enterprise content management (ECM) offerings for Fortune 500 companies. Utilizing Crafter CMS technology enables us to customize our ECM solutions further, expand our technical expertise and grow our offerings to deliver innovative business solutions for the Financial, Healthcare, Legal and Government sectors."
About Crafter Software
Crafter Software enables the creation of rich and engaging websites, mobile applications, and multi-channel digital experiences. Available both in the cloud and on-premise, Crafter Software's solutions are based on the award-winning Crafter CMS open source project, which was built from the ground up as a modern platform for creating more relevant Web and mobile experiences through targeted delivery of personalized content. Serving as the lynchpin between enterprise systems and end users, Crafter's solutions enable marketing, sales and support teams to author and manage content while harvesting analytics and data-driven insights to deliver engaging experiences across all digital channels - the Web, mobile, social, virtual reality, and more. Learn more at http://craftersoftware.com and http://craftercloud.io.
Contact:
Amanda Tevis
Crafter Software
(703) 234-7744
Email >
Caitlin Hunt
Schwartz MSL
(781) 684-0770
Email >