Cloud-Based VistA EHR Company, iCare, Partners with ZirMed
Press Release | iCare, ZirMed |
November 13, 2014
The Industry's First Cloud-based EHR for Hospitals Partners with Progressive Technology Company to Help Enterprise-Level Healthcare Organizations Achieve Clinical and Financial Excellence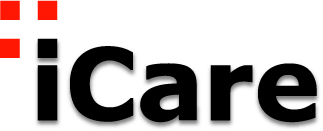 San Francisco, CA – November 13, 2014 – iCare, the enterprise cloud EHR provider, today announced it will be partnering with ZirMed®, the premier cloud-based enterprise business and clinical performance solution for healthcare. With the partnership, iCare plans to integrate ZirMed's suite of revenue cycle solutions within its cloud-based EHR, beginning with ZirMed's clearinghouse capabilities. iCare's EHR is embedded with big data capabilities, which gives its clients a modern and adaptive technology foundation to focus on patient care.
"We feel that today's legacy, on-premise EHR solutions are not flexible enough to help provider organizations navigate the complex and ever-changing challenges of the industry," said Don Cook, chief marketing officer at iCare. "Our solution helps healthcare organizations achieve cost-savings by significantly cutting the time and resources traditionally spent on technology upgrades. This was one of the main drivers in our decision to partner with ZirMed, as it is another organization that values the same cutting-edge, cloud-based technology that we do."
ZirMed optimizes fee-for-service healthcare business performance for more than 200,000 providers, helping them enhance their revenue cycle and drive bottom-line results. ZirMed offers clients a complete solution that solves key problems ranging from coding issues and claims rejections, to payer and patient reimbursement challenges, revenue leakage, data analysis challenges, and more.
"ZirMed's business and clinical performance platform and iCare's enterprise EHR have great synergy as both are native to the cloud and provide highly complementary functionality," said Kim Labow, vice president of marketing at ZirMed. "We're pleased to team up with a forward-looking company like iCare to help enterprise-level health systems navigate constant regulatory change and focus on patient care."
"We're pleased to team up with a forward-looking company like iCare to help enterprise-level health systems navigate constant regulatory change and focus on patient care," said Kim Labow, vice president of marketing at ZirMed. "Our two organizations have great synergy as both of our platforms originated in the cloud and provide a complete user-friendly offering with in-depth analytical capabilities."
iCare's enterprise-level EHR enables the systematic collection of electronic health information for individual patients or populations, which can be shared across various healthcare settings and facilities. The technology helps health systems improve clinical documentation and data-capture while streamlining clinical workflow. iCare shares data by utilizing a secure cloud architecture that enables on-demand, enterprise-wide information systems and other information networks or exchanges to call on real-time data.
About iCare.com LLC
iCare is the leader in cloud-based enterprise applications for Health Systems. iCare provides a unified Electronic Health Record designed for today's hospitals and the way people work. Delivered in the cloud and leveraging a modern technology platform, iCare offers a fresh alternative to traditional solutions. With the iCare Enterprise Cloud EHR, healthcare providers can focus on patient care, not software. To learn more, visit: www.icare.com.
About ZirMed®
Founded in 1999, ZirMed is the nation's only company delivering proven cloud-based business and clinical performance management solutions to meet the challenges of managing population health and optimizing fee-for-service and fee-for-value reimbursements. ZirMed combines innovative software development with the industry's most advanced transactional network and analytics platform to improve the business and process of healthcare, give organizations a clearer view of their financial and operational performance, and streamline critical connections between providers, patients, and payers. ZirMed's industry-leading technology and client support have been recognized with awards from KLAS®, Healthcare Informatics, Best of SaaS Showplace (BoSS), and Black Book Rankings. Our nationwide network facilitates, manages, and analyzes billions of healthcare transactions, driving bottom-line performance with population health management, clinical communications, comprehensive analytics, eligibility, claims management, coding compliance, reimbursement management, and patient payment services—including credit card processing, online payments, statements, estimation, and payment plan management. To learn more, visit www.ZirMed.com.
iCare, CareLine and CloudVista are registered trademarks of iCare.com LLC. All other trademarks are respectfully acknowledged.
Media Contacts:
Don Cook
Chief Marketing Officer
iCare.com LLC
800-784-8045 x5200
[email protected]

Katie Schur
Aria Marketing for ZirMed
Telephone: (617) 332-9999 x214
[email protected]