Advancing the Coordination of Health IT for Military and Government
Press Release | Defense Strategies Institute |
August 12, 2016
11th DoD/VA and Gov Health IT Summit occurring on October 4-5, 2016.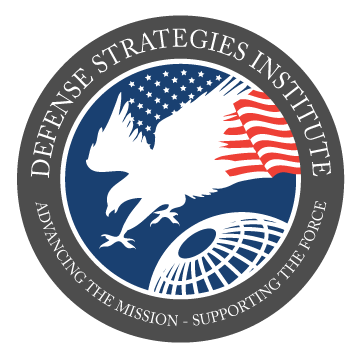 Alexandria, VA, August 12, 2016 --(PR.com)-- Defense Strategies Institute is proud to announce their 11th DoD/VA and Gov Health IT Summit occurring on October 4-5, 2016. With the central theme of "Advancing the Coordination of Health IT," the Summit will bring together senior leaders from DoD, VA, HHS, Federal and State agencies, along with leaders from Industry and Academia that support them, for two days of Government briefings and informal discussions in their "Town Hall" setting in Alexandria, VA.
DSI has created a Summit that will bring together a variety of stakeholders in order to build out two days of discussion and debates that tackle many of the areas involved in modernizing the DoD and VA health systems in order to provide better care to our warfighters and veterans.
*Attendees Will Experience Perspectives from Keynote Speakers Including:
John Bergin, Business Technology Officer, DoD CIO
Marc Probst, CIO, Intermountain Healthcare
Gail Kalbfleisch, Director, Federal Health Architecture, HHS
2016's topics will include:
EHR Modernization – VA's VistA Evolution Program and DoD DHMSM
Innovation within the MHS to move from healthcare to health
Improving the Cybersecurity of Healthcare Systems
Empowering Precision Medicine through Health IT
Supporting Warfighter health in all environments through advanced health informatics
Utilizing advanced analytics to improve population health
Data sharing for improved care coordination
Empowering veterans with digital health strategies
Patient engagement strategies
VA Acquisition efforts to build a connected health IT environment in the VA
For More Insight, Download Full Agenda Here: http://iehrsummit.dsigroup.org/download-the-agenda/agenda-download-form/
Registration is Now Open:
In order to allow for actionable discussion and dialogue amongst speaker and attendees, seating will be limited. Early Registration has now begun. Register now to reserve your seat. Active military, government and personnel attend complimentary.
Exhibit & Sponsorship Opportunities:
The DoD/VA and Government HIT Summit provides opportunities for exhibits, product demonstrations, and luncheon receptions for Defense and Government industry leaders. Showcase the latest technology offerings and today's most innovative solutions.
For More Information Download the Exhibit and Sponsorship Prospectus:
http://iehrsummit.dsigroup.org/benefits-of-sponsoring-and-exhibiting/
Anyone interested in participating in the 11th DoD/VA and Government HIT Summit can visit Defense Strategies Institute's website at http://iehrsummit.dsigroup.org/ for more information or contact Morgan at [email protected], 1-201-266-0058
Contact Information
Defense Strategies Institute
Morgan Colfax
201-266-0058
Contact
http://iehrsummit.dsigroup.org/
Register Now: http://dsigroup.org/dodva-and-gov-hit-summit-registration/