Fax Is Not a Machine, It Is a Technology
By John Nebergall | November 8, 2018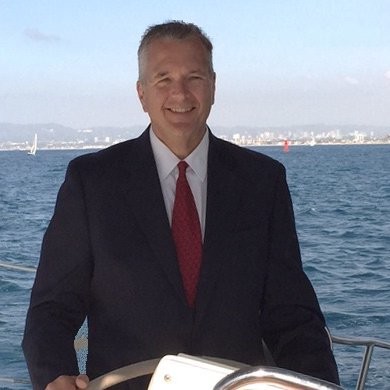 John NebergallOnce more I am listening to a presentation on interoperability. These always get a little uncomfortable - especially in the early going - because I can almost predict where the presenter will go horribly wrong and do a complete disservice to the audience (generally somewhere between slides 3 and 8). This time it was slide 6 where the speaker inserts stock picture of a decrepit old fax machine with paper cascading off a desk and onto the floor. This comes along with the typical lecture on everything that is wrong with "fax". With the lemmings in the audience nodding/snickering along, the speaker proceeds to misinform and mislead the group. Cringe-worthy really.
What's misleading? Pretty much everything he says.
Myth 1 - Fax is a machine (it's not)
Myth 2 - Fax is paper based (wrong)
Myth 3 - Fax is insecure (incorrect)
Myth 4 - Fax is not part of an electronic workflow (it totally is)
Understanding fax begins with really grasping the reality that fax is NOT a machine. Fax is a technology. Specifically fax is a protocol used to securely and quickly transmit documents electronically. When correctly implemented it is 100% HIPAA compliant. It's extraordinarily inexpensive and incredibly reliable. It integrates with electronic health record (EHR) systems. It works on a mobile phone, a tablet, a PC an MFD or a server. It doesn't require any specialized hardware. It's exceptionally flexible, allowing for secure communication in an analog environment, a digital environment, through a phone line or over the internet. It can handle huge volumes of messages without breaking a sweat.
Fax technology has moved to the cloud and has many advantages for the business community general -and healthcare specifically - many of which are outlined here:
1. Scalability. In today's dynamic business world flexibility is key. Cloud services, such as cloud faxing, are perfect for modern businesses as they can quickly and easily meet the needs of their customers thanks to efficient remote servers.
2. Document control. Cloud fax allows users to organize documents into folders and manage who has access to specific files. By managing contacts through a cloud-based fax system, document control is effortlessly straightforward.
3. Security. No matter the industry, security is vital. Simply put, other communication methods such as manual fax and email are inherently insecure with human error, physical theft of devices such as laptops and tablets and hackers posing a risk to your business. With cloud fax services, you can have peace of mind knowing that your documents are protected as data is securely stored in the cloud. When considering a cloud fax provider, make sure you choose one that offers state-of-the-art security.
4. Effortless software updates. Managing a business is demanding enough without factoring in downtime for inevitable software and hardware updates. By utilizing cloud service providers, business owners and managers have one less thing to worry about as all updates are dealt with by the providers themselves, including vital security updates. Reliability is crucial, check your cloud fax provider has a good history of system uptime.
5. Clear of Cap-ex. Physical fax machines are becoming a thing of the past as SMB's and large organizations are reaping the benefits of moving to a cloud based service. With no need for ink, paper and on-going maintenance by specialist, and often costly, engineers, capital expenditure for cloud fax is negligible. Some will even offer a free trial to ease the transition period.
6. Remote collaboration. Location is no longer a barrier for businesses as cloud fax enables colleagues and companies to efficiently work across multiple documents in a secure and timely manner. Whilst it is possible to transmit documents via other methods such as traditional fax or email, they do not offer the reliability and security of cloud fax. Documents can be annotated, digitally signed and filed within one simple system increasing workflow and productivity across large groups.
7. Support. Routes to support for cloud based services like cloud fax are typically more extensive thanks to multiple contact points across different online platforms. This means that no matter where you are or what time of day it is support is typically available. Do your research and make sure you choose a cloud fax provider that is on hand to help.
To sum up, there is no need to spend thousands of dollars on a specialized system to securely send or receive documents all around the world. Interoperability is more than just direct secure messaging. Visit our web site at www.efax.com or call us at 800-878-7151 learn how this powerful technology to help your practice today!
Author Bio
John Nebergall, is a Senior Vice President and General Manager of j2 Cloud Services Fax Business Unit. Mr. Nebergall is an accomplished senior executive with over 30 years of operating experience in the compliance space, with a particular emphasis in Healthcare IT. Prior to joining j2, John held several executive level positions including Senior Vice President, Global Client Services and Solution Adoption at Orion Health, Senior Vice President, Client Services at Allscripts. John is a Certified Public Accountant and earned his undergraduate degree in Accounting from DePaul University and an MBA from the University of Chicago. More...