Application Deadline to Host OpenMRS 2018 Annual Implementers Meet Coming Up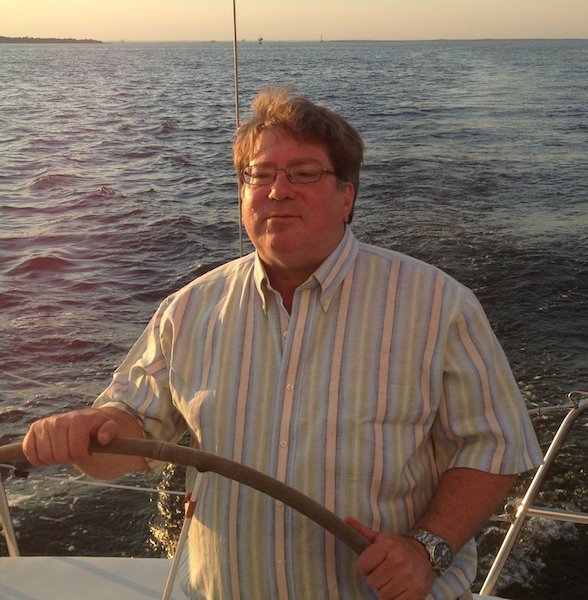 Roger A. MaduroThe deadline to apply to host the 2018 International OpenMRS Implementers conference is coming up on April 30 [updated]. Nations that want to host the meeting need to answer the detailed questionnaire by that time. For those Open Health News readers who have missed one of the greatest health IT stories of the decade, the Government of Uganda hosted the 2016 OpenMRS meeting in their capital city of Kampala. The conference was such an extraordinary success that a large number of other national governments volunteered to host the 2017 Implementer's conference.
There are currently close to 40 countries around the world where OpenMRS is being implemented throughout the county in large-scale deployments. These implementations are being carried out by either national governments or large medical networks, some with hundreds of hospitals each. Uganda was the first country that saw the potential benefits of hosting the OpenMRS conference, in order to bring the world's leading OpenMRS developers to their country to help them figure out a national OpenMRS deployment strategy.
So many countries offered to host the 2017 conference that the OpenMRS community had to develop a set of criteria to decide on the host country. This process is outlined in this article. As we detail in the post, Malawi was chosen as the host country for the OpenMRS 2017 implementers meeting (OMRS17). The Malawi meeting was also a great success as we detail in two articles.
Christine GichukiThe first article is a report on the conference by Jeff Neiman titled Report on the Global OpenMRS Community Meeting in Malawi - Towards Evidence Based Health Service Delivery and Interoperability.
The second article was authored by Limbani Thengo, one of the participants, and presenters at the Malawi OpenMRS meet. This was the first time that Thengo attended an OpenMRS implementers conference. He gave a presentation on the OpenMRS-based system deployed by Partners-in-Health in Neno, Malawi. His article is titled "Write Code! Save Lives!" OpenMRS Meet in Malawi Shows the Way.
Below is an announcement by OpenMRS Global Events Manager Christine Gichuki reminding potential host countries that the deadline for implementation is April 30. The announcement, which can be found here, is reprinted in full below.
---------------
For the past 12 years, the OpenMRS Implementers' Conference (OMRS) is held in a different country where our community gather to learn from each other and celebrate their accomplishments. Last year, the 12th conference was hosted by Malawi where 175 developers, implementers, and volunteers from 20 countries came together to talk about all things OpenMRS and develop strategies to improve the applications of the software.
We have begun planning for OMRS 2018 and now we'll leave it to anyone interested in hosting this year's conference!
If you are interested in hosting the 2018 OpenMRS Implementers' Conference, Please review the following criteria we've developed to help ensure success and guide you in the preparations for this event:
Significant local OpenMRS community activity, that is, a presence of regional community with the country, hackathons, long-standing community membership e.t.c.
Country helps support long-term strategic interests of the OpenMRS community
Easy access, that is, good international airport, liberal visa policies, local transportation.
Availability of travel and hotel infrastructure suitable to host the meeting.
Provision of good security throughout the conference.
Commitment to OpenMRS as a network, regional, or country level platform for patient-level record keeping.
Strong local hosting organization with an ability to engage local resources/sponsorship
Underserved environment.
Willingness to host OpenMRS clinical site visits.
If interested, please fill in the following application form:
We will reach out to those of you that have previously applied to host this event.
If you have any questions, please send an email to events @openmrs.org . One can also get in touch directly with :
Jeff Neiman: @jeffneiman,
Christine Gichuki: @christine,
Carina Matimbe: @carina.
The application deadline is: April 30 2018 by 11:59 pm in whichever time zone you're applying in.
Posted March 27, 2018 - 1:51pm by Roger A. Maduro