William Dailey
Peter B. Nichol | CIO |
August 24, 2016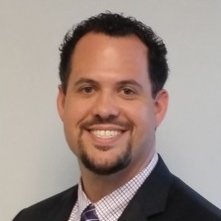 Interoperability is an old concept dating back to the eighth century BC. Society has been struggling for centuries with the idea of combining individual parts or components to create a whole unit. However, interoperability with healthcare only came about in published works 23 years ago, in 1993. More recently, in 2013, HIMSS defined of healthcare interoperability as "the ability of different information technology systems and software applications to communicate, exchange data and use the information that has been exchanged"...
Peter B. Nichols | CIO |
August 23, 2016
A lot has been written covering blockchain and healthcare over the past year. From articles on blockchain applications for healthcare to articles by healthcare industry experts exploring blockchain technology as the solution for healthcare interoperability. In early 2016 Forbes published an article titled "How Blockchain Could Change the World." The world is talking about uses of blockchain in the financial services industry. This seems reasonable given that there has been $1.2 billion invested in blockchain startups. The majority of these investments have been within the financial sector...