weapons of mass destruction
Diane Barnes | Nextgov.com |
April 29, 2014
More than half a decade of reductions to spending on state and local public-health agencies has already been "extremely damaging" to capabilities across the country for responding to unconventional attacks and other disasters, Dr. Ali Khan, director of the Public Health Preparedness and Response Office at the Centers for Disease Control and Prevention, told Global Security Newswire in an interview.
Graham Allison | The Atlantic |
July 30, 2014
...Historical analogies like 1914 can be fertile sources of insights about contemporary challenges. One danger, however, is that people can find an analogy so compelling that they conclude that current conditions are "just like" 1914...
Press Release | Blue Ribbon Study Panel on Biodefense |
November 12, 2018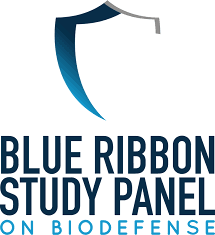 The Trump Administration recently released a National Biodefense Strategy to better defend the United States against myriad biological threats. The development and implementation of a comprehensive national biodefense strategy were among the top recommendations made by the bipartisan Blue Ribbon Study Panel on Biodefense in 2015. This Wednesday, November 14, the Panel will convene at the Hudson Institute in Washington, D.C. to gain a better understanding of how far the Executive Branch has come in implementing its National Blueprint for Biodefense.