Walmart Labs
Steven J. Vaughan-Nichols | ZDNet |
March 29, 2016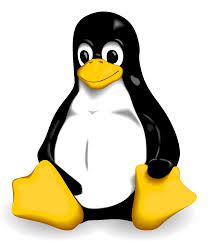 Everyone uses open source. Almost everyone develops in open source -- yes, even Microsoft -- but getting corporations onboard with open source is still a problem. In part, Linux Foundation chairman Jim Zemlin explained in the Linux Collaboration Summit keynote speech, that's because "There is a mismatch between business's desire and capability to participate in open source." The answer? Partner with the TODO Group to bring businesses up to speed with open source...
Simon Phipps | InfoWorld |
August 22, 2014
In a recent blog post, a senior developer at Walmart Labs explained that the company's embrace of open source costs big money. Eran Hammer observed that Walmart's backing for the Hapi project is a "significant expense (exceeding $2m)."...
Lou Shipley | TechCrunch |
October 16, 2014
The topic of digital security often brings to mind the image of bleak and dark future, where computers, mobile devices and other systems are riddled with malware and cyber criminals lurk, ready to steal our data and crash our systems. We have good reason to be nervous...