Village Health Teams (VHTs)
District Health Information Software 2 (DHIS2) is a free and open source health management data platform used by multiple organizations, including the European Union (EU), and governments worldwide. It is currently being deployed in 54 countries. DHIS2 is a development project by the Health Information Systems Program (HISP) and is used for aggregate statistical data collection, validation, analysis, management, and presentation...
Press Release | Praekelt.org |
November 17, 2016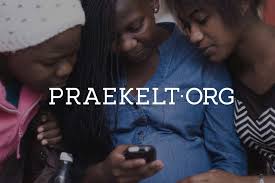 Praekelt.org, which works with governments, NGOs and social enterprises to design, develop, and implement open digital technologies for social change, today is announcing a variety of connected health news and milestones that are improving the lives of millions of people across Africa and influencing technology development in the United States and around the world. Barriers to basic healthcare services and information increase AIDS/HIV and maternal mortality rates in low- and middle-income countries...