Teradata
By Robin Muilwijk | October 21, 2016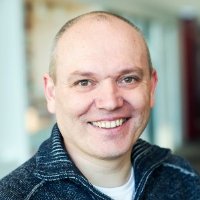 Couchbase is a NoSQL, document-oriented database for building interactive applications. Trends in the open source database industry show positive growth as NoSQL is used for web, mobile, and the Internet of Things (IoT). In this interview, Arun Gupta, VP of Developer Advocacy at Couchbase, shares his views on how open source has made an impact on the database industry, and the challenges that lie ahead for the NoSQL industry. Also, find out which open source tools and methodologies Couchbase has adopted...
Don Tennant | IT Business Edge |
November 19, 2014
You'd think physicians would have enough to worry about, with all that medical stuff they have to deal with. But it seems that in addition to the stethoscope draped around their necks, a lot of them are wearing a data analytics hat...