Stanford Health Care
Christina Hernandez Sherwood | Fortune |
August 31, 2015
Countless entrepreneurs around the world have launched digital health companies in the last decade and more than 100,000 mobile apps are currently on the market—all with the goal of making us healthier. But how many of these companies have concrete evidence to support their health claims? Not many, says Sean Duffy, co-founder and CEO of Omada Health, a digital health company that develops programs for people at risk for chronic disease. "It's still rare," he adds.
Bill Siwicki | Healthcare IT News |
March 30, 2017
To understand how machine learning can aid healthcare organizations, healthcare executives first must have a basic grasp of what machine learning is and what it can do. "Machine learning is about discovering new knowledge," said Zeeshan Syed, director of the clinical inference and algorithms program at Stanford Health Care and clinical associate professor, anesthesiology, perioperative and pain medicine, at the Stanford University School of Medicine. "At a high level, artificial intelligence is getting an agent, software, to behave like it's smart..."
Press Release | Stanford University School of Medicine |
February 6, 2017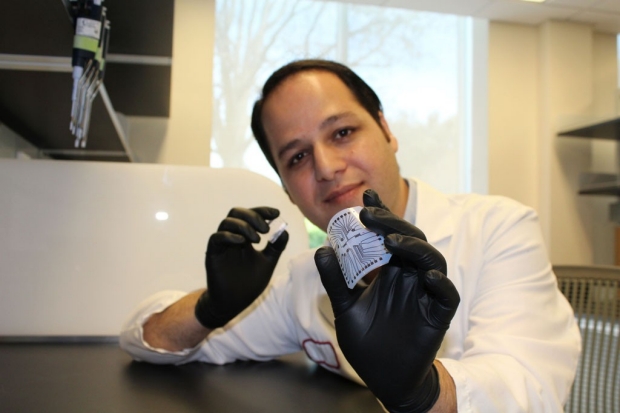 Researchers at the Stanford University School of Medicine have developed a way to produce a cheap and reusable diagnostic "lab on a chip" with the help of an ordinary inkjet printer. At a production cost of as little as 1 cent per chip, the new technology could usher in a medical diagnostics revolution like the kind brought on by low-cost genome sequencing, said Ron Davis, PhD, professor of biochemistry and of genetics and director of the Stanford Genome Technology Center...